On his visit in Macedonia, UEFA's president Michel Platini will be informed for the current work of FFM and the preparations in front of the celebrations for the 100 years anniversary of the football in Macedonia and 60 years of FFM. Platini visited the City stadium in Skopje which is under reconstraction and will have a meeting with the Macedonian prime minister Nikola Gruevski where he will lobby for tax deduction and other kind of help from the government.
Michel Platini announced investment worth 3 million euros for building a training center for the need of the Macedonian national teams of all age.
Unsatisfied Macedonian football fans used this chance to express their concerns from the work of the current board of FFM and displayed banners with text "FFM MAFIA", "PLATINI HELP US" and "Hari Go Away"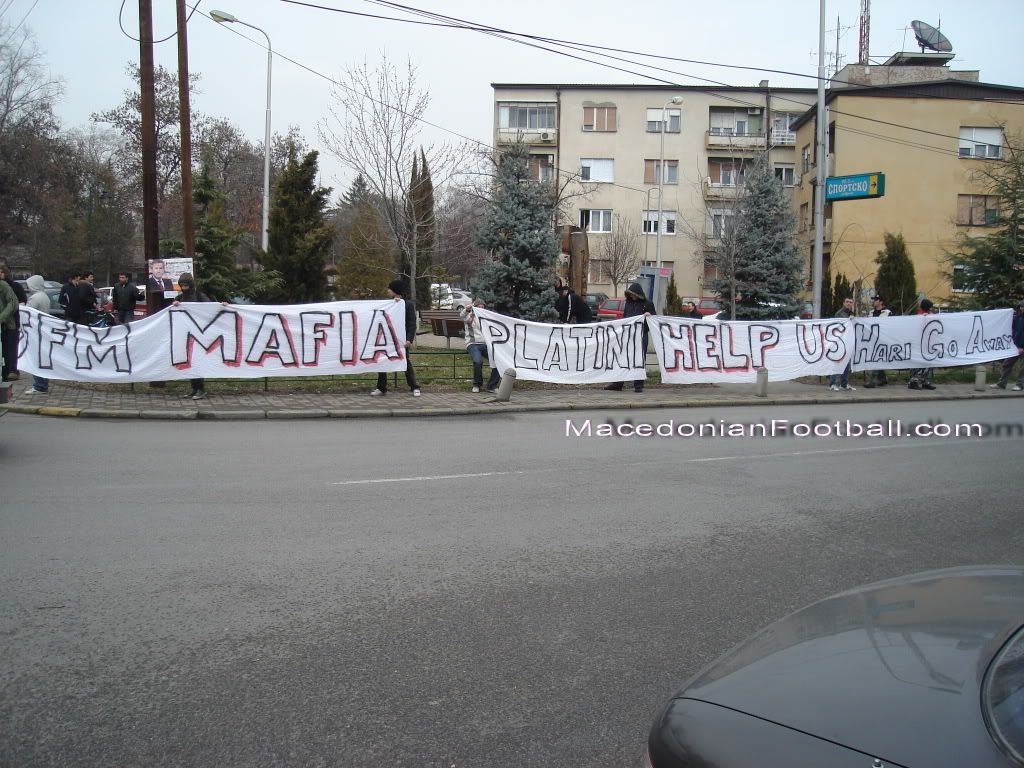 ---