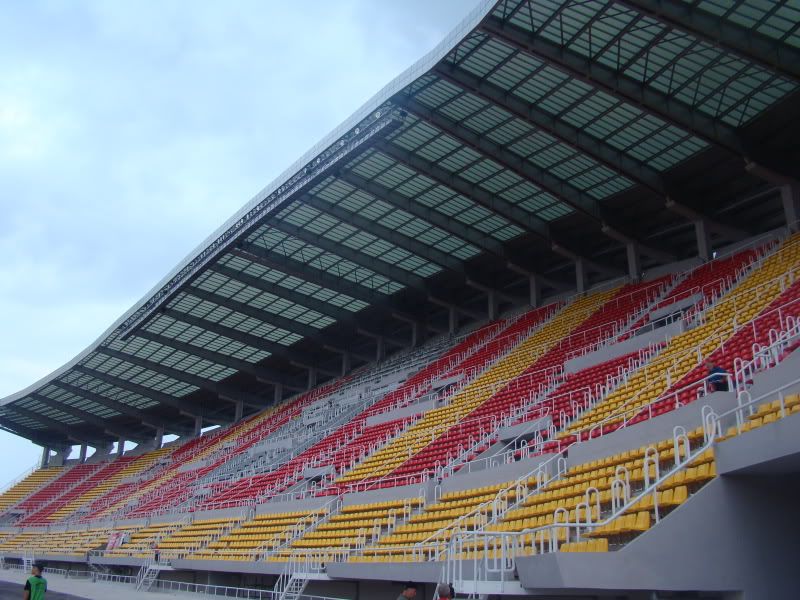 alt 100 years of Macedonian football, arrival of current European champions Spain, grand opening of the reconstructed north stand on the national arena Philip II of Macedon, farewell to Artim Sakiri... Should there be more reasons for a football at its' best?
Macedonia has used this schedule for friendly match to host one of the best teams at the moment, Spain. The current European champions have accepted the invitation and will honor us on the celebration of 100 years of football in Macedonia. At the same time the new north stand will be officially opened with a match of the national team and for the first time this generation will have the opportunity to play in front of 25.000 fans at home.
Despite Spain is certainly very attractive opponent, on today's press conference Mirsad Jonuz, Goran Pandev and Goce Sedloski stated that they are not afraid from the opponent, on the contrary, it will be a motive plus for them and a chance to test the form in front of the matches against Scotland and Norway in September.
Spanish national team coach, Vicente del Bosque González has called up almost the best squad possible and the Spanish stars will be attraction for the 25.000 fans. Mirsad Jonuz, on the other hand, called 18 players amongst whom a new name is Agim Ibraimi. It is obvious that Jonuz will test the form of the proven players in order to make the final selection ahead of the more important qualifiers.
Artim Sakiri, the player with 73 appearances and 15 goals will have the farewell from the national team on the match against Spain. The player who has 'retired' Seaman with the famous goal directly from the corner kick in the match between Macedonia and England will not play for a short time, but instead he will receive gifts before the kick-off.
A big screen will be set on the main square in Skopje for everyone who did not managed to find a ticket for the match, while the national television MTV will have a live broadcast. Pieter Vink from Netherlands will be the main referee on this match and he will be helped by Arie Brink and Coen Droste, both from Netherlands. The football holiday between Macedonia and the second-placed national team on FIFA ranking list will have its start at 21.30 CET.
---