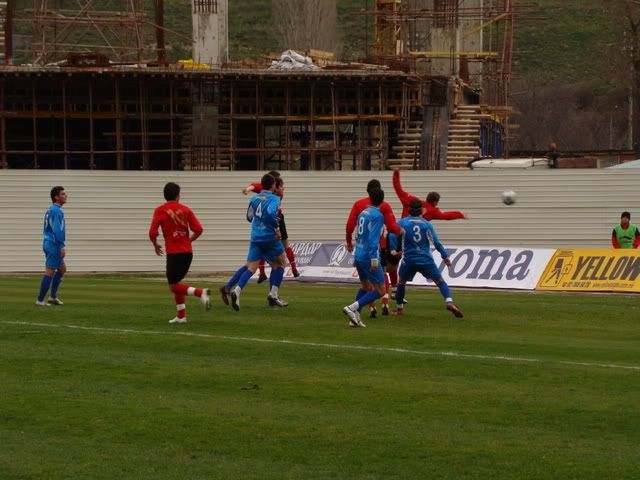 alt20th round is next in line, 4 matches as we are slowly getting used to see. Rabotnicki against Vardar is in the focus.
Rabotnicki - Vardar
Skopje teams will open the 20th round with the city derby being played on Saturday. Vardar noted one victory after the restart of the season, while Rabotnicki have been resting a week later then planned. Vardar are still getting new players, while Rabotnicki are solid throughout whole season, had winter preparations as any team would have wished. Despite any early pre-talks, this is a derby match which does not need too many announcements - on the other hand, it needs to be seen. Saturday, national arena Philip II of Macedon, 14.00 CET.
Renova - Sileks
Autumn champions Renova are getting their mission restarted when they take on Sileks at home. Renova are +5 in comparison to Rabotnicki and are getting their quest to the title along the way. Without Ibraimi, with couple of other new players, Renova will be hosting Sileks, a team that fully dominated and completely destroyed Turnovo Horizont, beating them 3:0, in the first match of the new half-season.
Horizont Turnovo - Teteks
Both teams with higher then average ambitions, the hosts with more-or-less the same squad, the visitors significantly stronger then the first part. But the wishes are one thing, the reality completely different. Turnovo lost heavily to Sileks, while Teteks were surprised at home from Pelister and despite their initial 1-0 lead, they lost 1-2. Here is an opportunity for both teams to prove their qualities.
Milano - Pobeda
Although completely changed squad, Milano have shown little in their first occasion against Vardar in the last round. Rock-bottom with very small chances for avoiding the last place, Milano have pride to play for. Pobeda have lost at home to small-favorites Metalurg in the last round and this visit to Kumanovo might bounce them back.
Bet on the Macedonian league at BetAdria