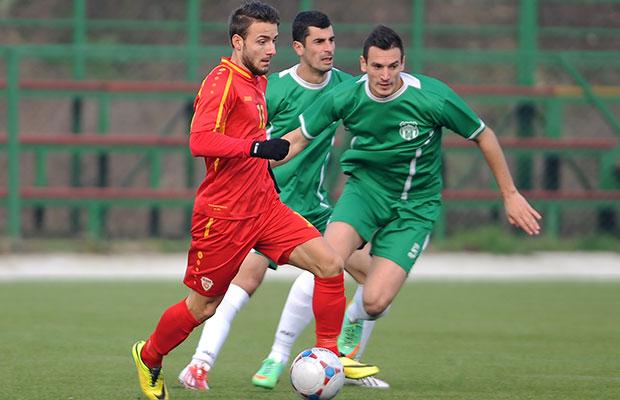 Pivkovski playing for Macedonia U21Due to lack of playing time, Filip Pivkovski has informed Novara that he wants to join a new club during the winter transfer window.
Novara competes in the Italian third division this season, but Filip Pivkovski has not seen much playing time as he either sits on the bench or is not even included in the matchday squad. For that reason, Filip and his agent have informed Novara that they want to join a new club in January.

Pivkovski, who turns 21 years old late next month, recently began playing for the Macedonian U21 national team. Earlier this week, he was part of their training camp roster for a five day camp (from December 7-11) in Dojran. He played in two friendlies during the camp against both Turnovo and Pelister.

The fact that Pivkovski was on the training camp roster was a sign that things were souring with Novara. That camp was exclusively for domestic league players (since U21 players based abroad had commitments with their club teams), but Pivkovski asked U21 manager Bobi Milevski to include him on the roster. Filip felt he could benefit from the trainings and game action he would receive. On Saturday, Novara beat Pordenone 2:0, but Pivkovski was once again not included in the matchday squad.

Pivkovski was born in Sweden and formerly represented their youth national teams before making the switch to Macedonia. Speaking to website Fotbolltransfers.com, Filip praised the way he's been welcomed by Macedonia U21 and feels he made the right decision on that front. Now, he will also look to make a smart decision on which club to join during the winter transfer window in order to get his career back on track.
---