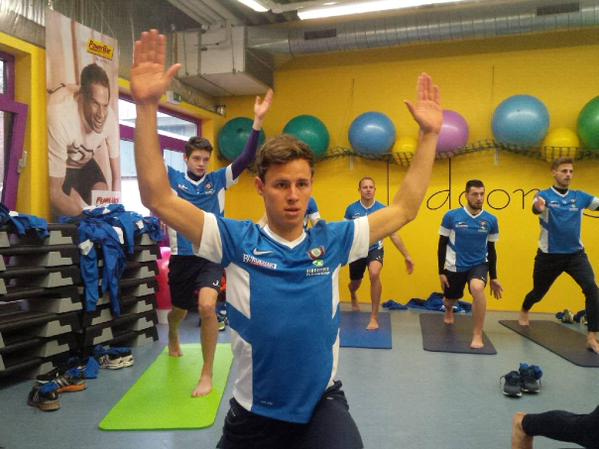 Urdinov is 2nd from R in back of photoDefender Yani Urdinov currently finds himself in Germany where he is on trial with Erzgebirge Aue.
Erzgebirge Aue competes in the German second division and happens to be where Nikolche Noveski played for several years in his early career before he then moved to Mainz. Urdinov began his trial on Monday which should last for several days, depending on how he does.

Urdinov is a free agent after he was released by Shkendija at the conclusion of the 1st half of the season in Macedonia. This trial is surprising since Urdinov struggled at Shkendija, but he somehow secured a trial with a German second division club.

Late last week, there were reports in Bosnia that Urdinov could return to Željezničar (where he is a fan favorite), but it appears that's his backup plan if he doesn't sign in a western European country.
---