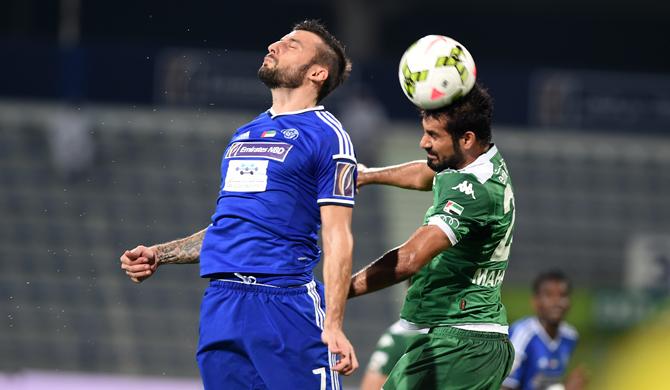 Ivan TrichkovskiThe signing of Pablo Hernández has made Ivan Trichkovski expendable at Dubai based club Al-Nasr.
On Friday, Al-Nasr won the Arabian Gulf Cup trophy after they defeated Al-Sharjah 4:1 in the final. However, Ivan Trichkovski was a healthy scratch from the 18 player matchday squad. The reason for that was the team's signing of Spanish winger Pablo Hernández this past Tuesday.

Pablo Hernández, who had only two trainings with the club, started the cup final which meant that there was no place for Trichkovski. In the United Arab Emirates, each team is allowed to have a maximum of four foreigners on a matchday squad. Al-Nasr currently has five after the addition of Pablo Hernández.

Those five foreigners are the aforementioned Hernández and Trichkovski, Ibrahima Toure, Brett Holman and Renan Garcia. Hernández plays on the wing, just like Trichkovski, but his track record is much superior. He was formerly capped by mighty Spain and has extensive experience in the Spanish league. Meanwhile, the other three players (Toure, Holman and Garcia) are key players on the team who are considered more important than Trichkovski.

Therefore, there is no longer room for Ivan on the team. He will need to find a new club soon, but the timing is not the best. The end of the month is near and with that brings the closure of the transfer market in numerous countries (especially in western Europe). Now, there are plenty of places where the markets will remain open, but those leagues are not as prestigious.

On FIFA's website, they have a good document where they list when the transfer market ends in each respective football association around the world. For Macedonia, that date is February 11. To view the whole list, click here.
---