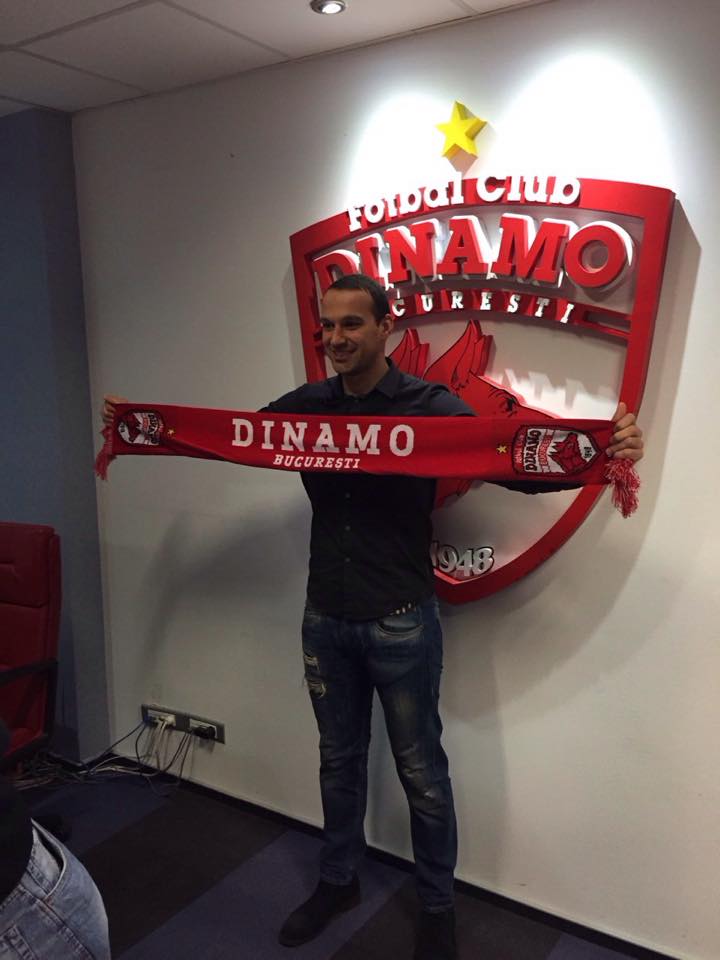 Naumovski at his presentationAfter playing a friendly for Dinamo București II on Saturday, Kiko Naumovski has been brought back to the Romanian club.
Goalkeeper Kristijan Naumovski had his contract terminated with Levski earlier this month, so he is free to sign with any team now. On Saturday, he played in a friendly for Dinamo București II against that club's first team, but there was no official word whether he has been signed.

Naumovski played the 1st half for Dinamo București II who lost 6:2 to the first team of the club. His team trailed 2:0 at halftime before six further goals were scored after the break. Dinamo București is the former team of Naumovski, but it's unclear why he played for the II team in today's friendly.
Dinamo - Dinamo II 6-2
Dinamo in 1st half: Marc - Fai, Goian, Durimel, Serginho - N. Grigore, Elhamed - Matei, Rotariu, Grozav - Bilinski
Dinamo in 2nd half: Marc - Bărboianu, Nedelcearu, Elhamed, Serginho (Covalschi '69) - Boubacar, I. Şerban - Gavrilă, Grozav (Rotariu '61), V. Lazăr - Niculae
Dinamo II: Naumovski - Zamfir, Dudea, R. Grigore, S. Bucur - Krausz, S. Dobre - Tudorache, Tîrcoveanu, Costache - Velici
Also played for Dinamo II: Muţiu - Păcintă, Săftescu, Georgescu, Dima, Paul Radu, Manole, Tontea, M. Petre, Bilciurescu, Trabalka
We should know more over the next day. Dinamo București travels to Spain on Sunday for the second phase of their winter preparations where they will stay from February 1-10. During that span, the club will play four friendlies. We shall see if Naumovski is among the players who makes the trip to Spain.

Dinamo București only has two keepers on the current roster, so another one will need to be added in the near future. Naumovski will be hoping to be that player in order to return to Dinamo București where he is actually popular among some of the fans.
UPDATE: We have updated the title and opening sentence. The text in the body of the article was kept the same, but we can now report that Naumovski has indeed rejoined Dinamo București (photo via his facebook profile).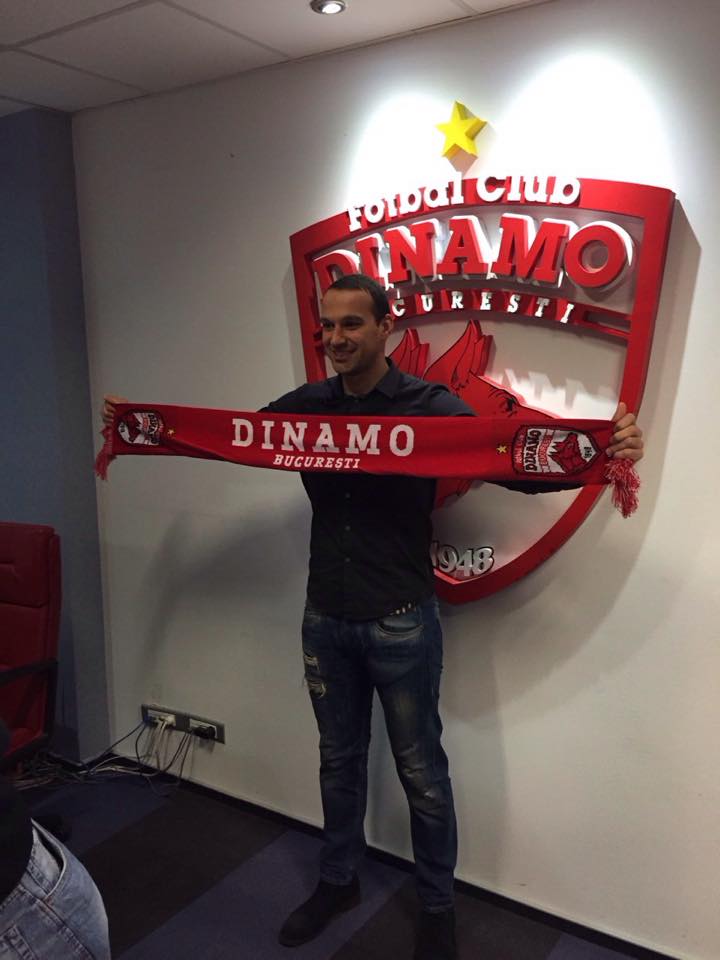 Naumovski holding the Dinamo scarf

---