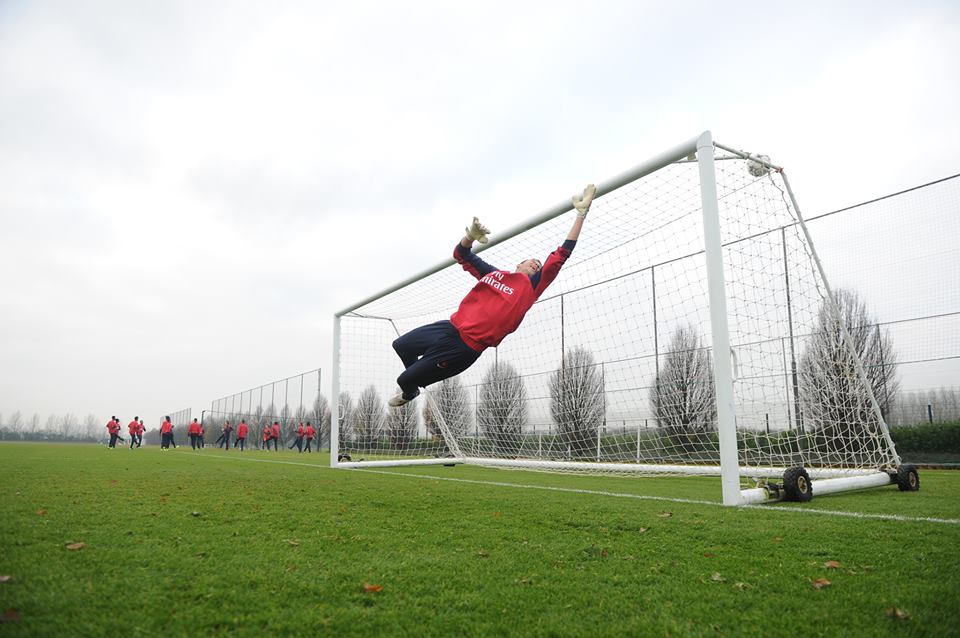 Iliev during trainingGoalkeeper Dejan Iliev has signed a new contract with Arsenal to extend his stay in England.
The new contract was announced on the official website of Arsenal on Friday. Iliev, whose deal was set to expire in the summer, will now remain under contract for several more years. Dejan, who turned 20 years old last month, currently finds himself on the U21 team of Arsenal.

Iliev has only made two league appearances for Arsenal this season after being out with a long-term injury. He just returned to action several weeks ago. The competition at a club like Arsenal is fierce, but it's obvious that the English club likes Iliev's talent.
Based on his play, Iliev is more potential than production at this point. However, he does possess raw talent that makes him intriguing for the future. He is tall, agile and athletic. Now, he is still very inconsistent and makes errors that frustrate his coaches. However, the tools are there as he does show flashes of brilliance.

Potential is something that's very powerful in any sport. That gives a player numerous opportunities, something that is not a case for a player that's deemed to lack upside, so Iliev will be given time by Arsenal. If he does develop and the production matches the potential, then Dejan can certainly become a good goalkeeper.

Iliev also plays for the U21 national team of Macedonia. He will compete with Damjan Shishkovski to see who will start in goal for the youth side, led by manager Blagoja Milevski. Dejan should receive a call-up for the March 30 friendly against Slovenia U21.
---