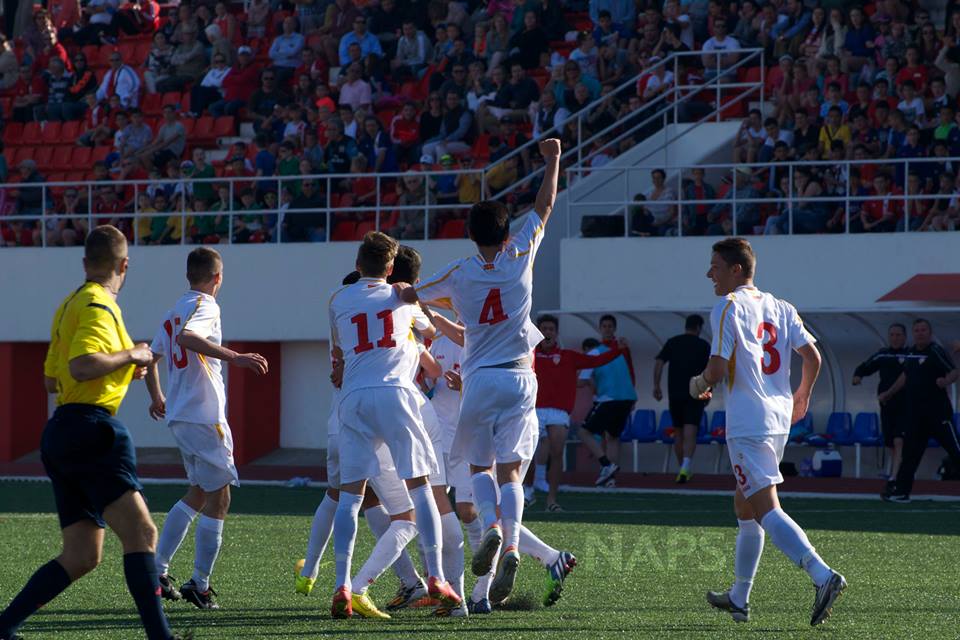 Joy turned into despairThe U16 youth national team of Macedonia conceded a terrible goal to finish in second place of a youth tournament in Gibraltar.
Gibraltar, the newest UEFA member, hosted a 4-team youth tournament for the U16 teams of said nation, Macedonia, Malta and San Marino. Macedonia was the favorite heading into the tournament, but they could only muster a second place finish after conceding a comical goal to hand Gibraltar the tournament.

Macedonia U16 won its first game 1:0 over San Marino, while the second game saw the team draw 2:2 versus Malta. Macedonia would win that game in penalty kicks, but they failed to win the three points which proved to be costly. Gibraltar, meanwhile, beat both Malta and San Marino in their first two games.

So, on Wednesday, in the final game of the tournament, Macedonia squared off against Gibraltar, needing a win to come in first place. The young Macedonians dominated throughout the match and their dominance was finally rewarded in the 90th minute when Andrej Kirovski scored on a header. What happened next, happened, was bizarre and just unbelievable.
Video of Gibraltar's goal (starts at 1:31:35):
Thinking that the game was won, all of the Macedonian players ran towards their sideline to celebrate with the coaches. While that was going on, a Gibraltar player raced to place the ball on the center mark. As he did that, the Macedonian squad was still on the sidelines. So, Gibraltar quickly played the ball from the center mark, leading to an easy goal into an empty net. Macedonia was completely confused and went after the referees to complain. However, the goal stood which would be enough for Gibraltar to claim first place.

Instead of complaining, however, Macedonia could have done the same thing. Gibraltar also reacted joyously and every player was near the opposing goal, including the keeper. So, Macedonia could have quickly gotten the ball to the center mark and done exactly what Gibraltar did moments earlier. But, the players were too busy arguing and the referee would soon blow the final whistle.

The game ended 1:1 and that was enough for Gibraltar to occupy the top spot in the youth tournament. Macedonia U16 would have to settle for a second place finish.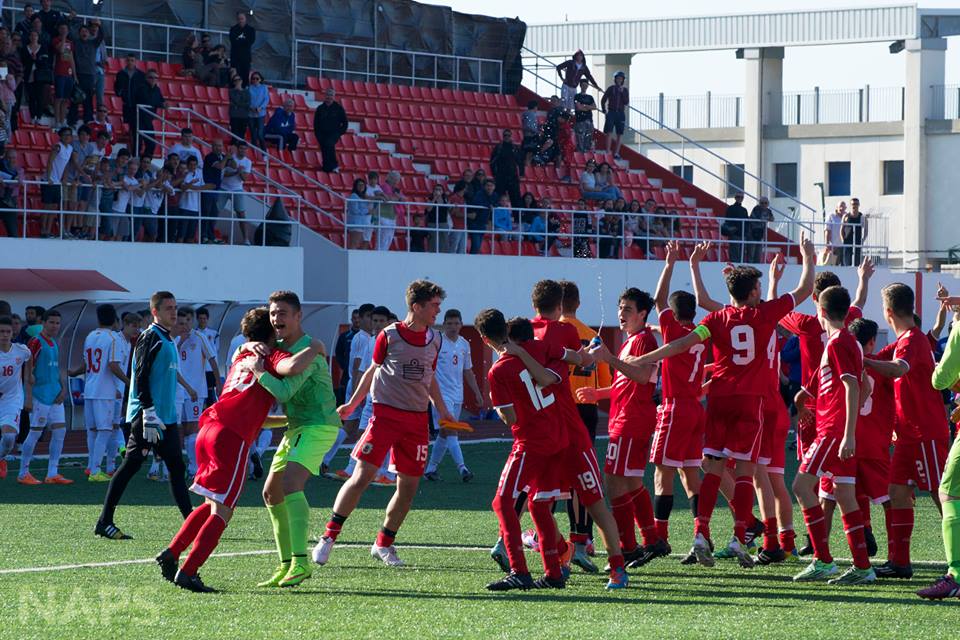 Gibraltar celebrates
---