Ilcho Naumoski and Darko Glishic, both out with long-term injuries, are showing sings of improvement from their broken legs.
Ilcho Naumoski (broken left foot) has not played this season for Vardar, while Darko Glishic (broken right foot) has missed most of the season after suffering his injury in early October of last year. Naumoski sustained the broken leg in March of 2014, but he has had numerous setbacks. That's why he is actually behind Glishic when it comes to the recovery process.

Naumoski has been working with specialists in Croatia and also Austria, which is where he lives in the off-season. He will not return for this campaign, but Ilcho hopes to be cleared to resume football activities in the summer. He is currently working on strengthening his legs, but needs to work on his match fitness after such a long absence.
As for Glishic, there is a possibility he could return this season. Darko resumed training earlier this month. He is now in the process of improving his fitness, so the coaches feel comfortable in fielding him out there. Vardar has been using Vlatko Grozdanoski, usually a winger, at left-back (Darko's position). Besides those guys, Vardar also has Goran Popov and Blagoja Ljamchevski at that position, but Grozdanoski has been starting there over the past month.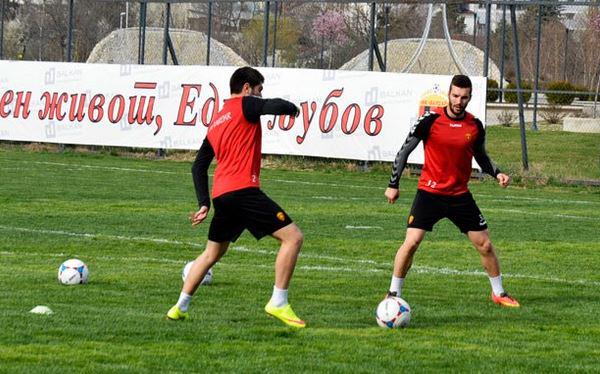 Glishic (R) resumed training earlier this month
---