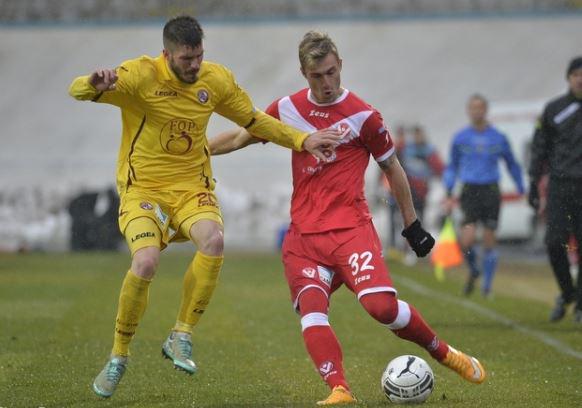 Jakimovski (R) playing for VareseAs the old saying goes, "if it sounds too good to be true, it probably is." That applies to this rumor linking Nikola Jakimovski to Genoa.
The "alleged" rumor of Nikola Jakimovski joining Genoa this summer, as some websites reported on Wednesday, makes absolutely no sense. It comes down to common sense. Just think about it. Jakimovski, a bench warmer for the last placed club in Serie B (Varese), is somehow wanted by Genoa, a Serie A club. How realistic does that sound? It doesn't. That's why I brought up the well known quote that goes "if it sounds too good to be true, it probably is."

Jakimovski has been an unused substitute for the previous five games for Varese, a club destined for relegation to the Italian third division. Prior to that, he only made seven league appearances, of which only one was a start. He compiled no goals or an assist. So, how does that translate to a club in Serie A being interested in his services?

What's more likely is his agent threw out this rumor to spark interest in his client. Unlike what the websites reported on Wednesday, no credible Italian newspaper has written that Jakimovski would move to Genoa.
Many website used this photo from Nikola's Twitter to write the story:
Furthermore, you also have to consider the player's history. Jakimovski is the same guy who was saying that Sevilla was interested in him several years ago, only to then sign with Jagodina in Serbia. This rumor of him "joining" Genoa seems nothing more than a baseless story aimed for page views. That's it. You have to call out BS when you see it.
---