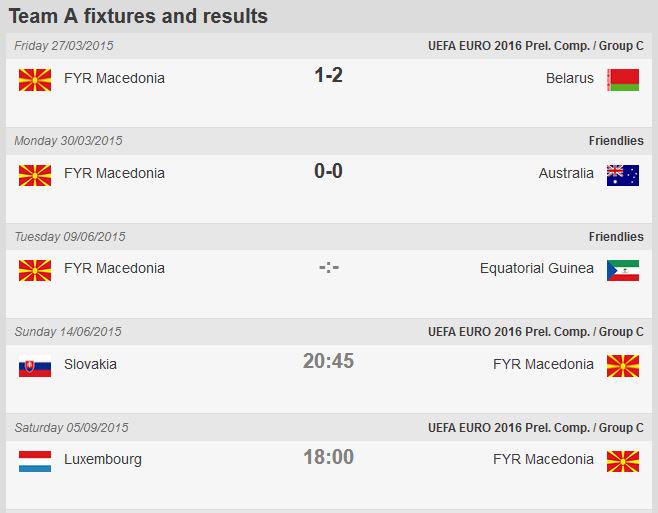 Screenshot from FIFA's websiteAccording to FIFA's official website, Macedonia has supposedly scheduled a home friendly against Equatorial Guinea on June 9.
Keep in mind that this friendly has yet to be confirmed by the Macedonian federation. However, FIFA.com is a reputable website, so there is no reason to question the validity of the source.

This friendly, if it does indeed take place, against Equatorial Guinea would mark the debut of new manager Ljubinko Drulović. June 9 is a Tuesday and it comes five days before the June 14 EURO qualifier against Slovakia (on the road).

Equatorial Guinea is ranked in 61st place on the FIFA World Rankings for the month of April. They reached the semi-finals of the 2015 African Cup of Nations, a very good achievement for their country. Despite that, 16 African nations are still ranked ahead of them on the latest FIFA rankings.
---