Vardar is the winner of the U18 cup trophy after beating local rival Rabotnichki 1:0 in the final on Tuesday.
Youth national team member Esmin Lichina scored the deciding goal to bring the cup trophy to Vardar U18. His goal in the 17th minute on a precise shot from 20 meters was enough to lead Vardar U18 to the 1:0 victory over Rabotnichki.
Rabotnichki had several opportunities to equalize, but their finishing let them down. Vardar also had their chances as well to double their lead, but the score stood at 1:0. Both teams showed that their academies are functioning well. If we have to judge by today's performance, then it's fair to say that some of these youngsters should develop into good senior players in the future.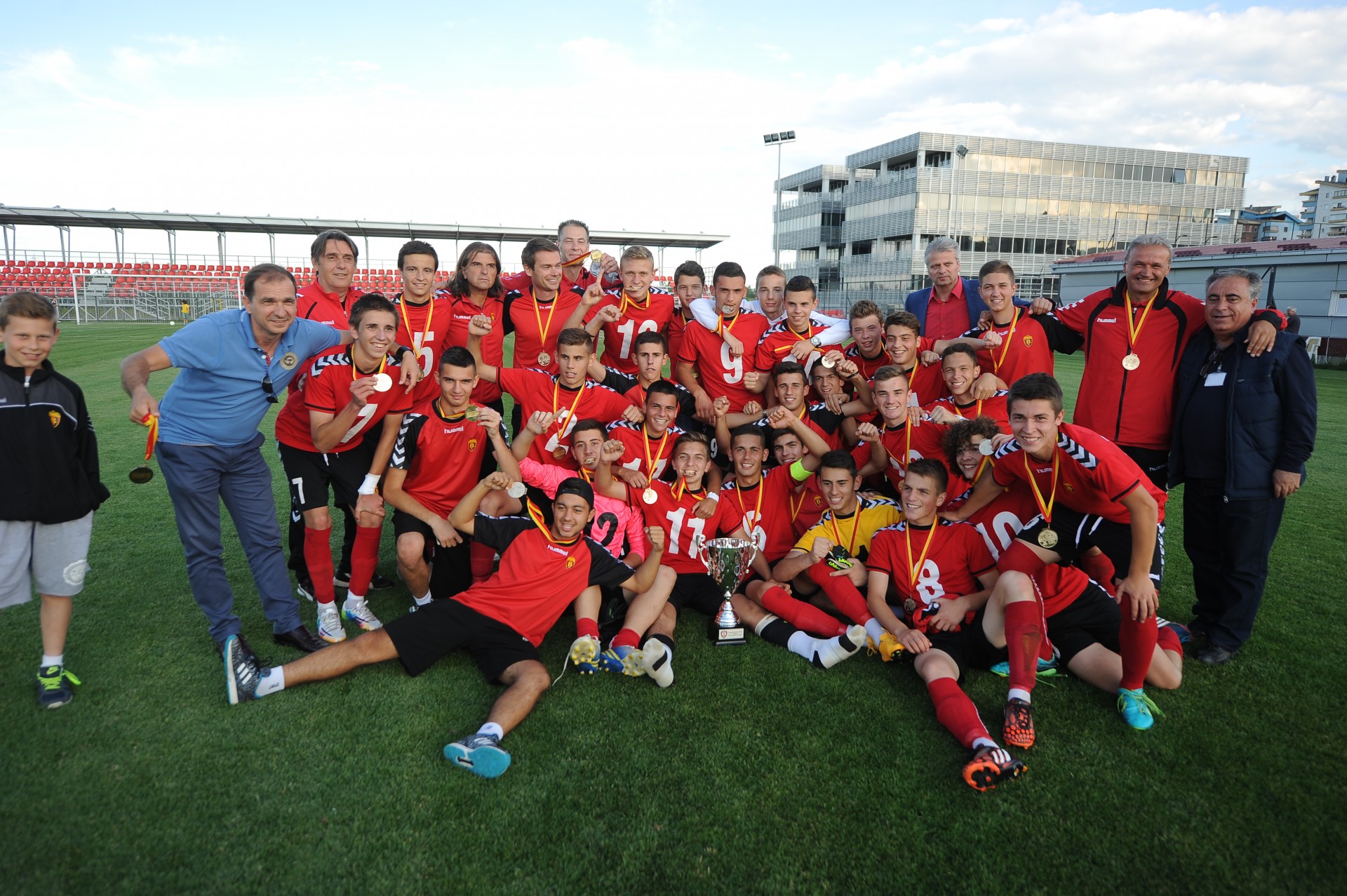 Vardar players with the trophy; photo: FFM
Vardar U18 is coached by former Macedonian national team defender Ljupcho Markovski. After the game, Markovski was satisfied with his team's display by saying, "I want to congratulate my players. I am very happy that after so many years we managed to win a trophy in the youth categories. The players were tired because of Sunday's important league game. Still, we gave our best and played to the best of out abilities. We did let the opponent have the initiative. The important thing is that we controlled the game. We have a great young team that has a bright future ahead."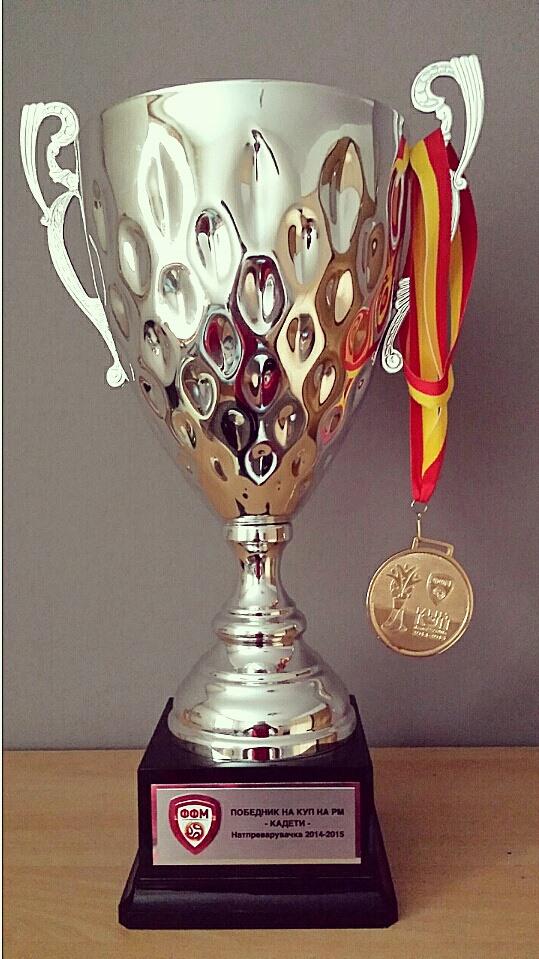 A closer look at the trophy and medal
Petar Miloshevski stadium in Skopje
Vardar - Rabotnichki 1:0 (1:0)
Goalscorer: 17' Esmin Lichina
Vardar: Filip Trajchevski; Andrej Richkov, Filip Joshevski, Berat Ismail, Esmin Lichina, Viktor Dimkov, Djavid Mamuti, Jasir Bekjiri (65' Aleksandar Najdoski), Teodor Dimitrovski, Erdon Daci (77' Dejan Markoski), Hristijan Chukaleski.
Rabotnichki: Risto Jankov; Kiril Ristovski (76' Marko Velkovski), Nehar Sadiki, Andrej Petkovski, Blazho Stojanov (68' Aleksandar Nuneski, 84' Daniel Bonevski), Milan Ristovski, Filip Grujovski, Elif Elmas, Kristijan Ackovski, David Zdravkovski (88' Andrej Bojcheski), Ilija Dalcheski.
Yellow cards: Dimkov (V), Petkovski, Elmas, Ackovski (R)
Red cards: /
Referee: Marjan Gocevski (Strumica)
Assistants: Goran Manasiev, Petar Novachev (Veles)
Fouth official: Bobi Velichkov (Veles)
---