The Macedonian U19 national team will play three friendlies, starting from tomorrow. For that occasion, the manager called up 24 players.
Beginning on May 31, or tomorrow, and lasting until June 11, the U19 national team of Macedonia will be playing three friendlies. The first one takes place on Sunday versus Bulgaria U19, while the next two will be played against Sweden U19 on June 9 and June 11.
The U19 side will be prepping for the start of a new qualifying cycle later this year. As a reminder, all U19 players will need to be born in 1997 or later for these qualifications. Thus, each of the 24 players below is in that age category.
FFM's website incorrectly listed this as the U18 NT. These players are for the U19 squad and these friendlies will serve as a good test before the new qualifying cycle. Even the federations of both Bulgaria and Sweden list these friendlies in the U19 category on their respective websites.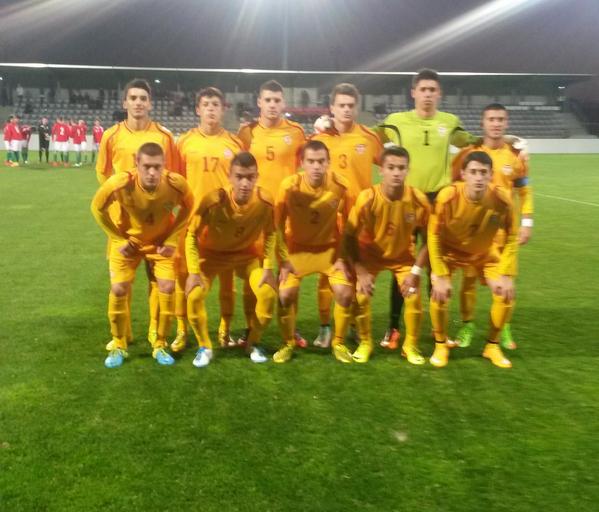 Recent starters for the U19 team
The manager of the squad is Goran Stanikj.
Schedule:
May 31 at the Petar Miloshevski training center in Skopje
Macedonia U19 vs. Bulgaria U19
June 9 at the Petar Miloshevski training center in Skopje
Macedonia U19 vs. Sweden U19
June 11 at the Petar Miloshevski training center in Skopje
Macedonia U19 vs. Sweden U19
The complete squad:
Filip Ilikj - Metalurg

Bobi Celeski - Makedonija Gjorche Petrov

Goran Trajkovski - Rabotnichki
Slobodan Bocevski - Rabotnichki

Tela Shaip - Neuchâtel Xamax

Darko Digalovski - Metalurg

Hristijan Karanfilovski - Metalurg

Stefan Jevtoski - Metalurg

Sabahudin Alomerovikj - Vardar

Filip Krstevski - Teteks

Nikola Rusevski - Makedonija Gjorche Petrov
Sashe Shoposki - Metalurg

Darko Popovski - Pelister

Davor Zdravkovski - Makedonija Gjorche Petrov

Stefan Lazarevikj - Makedonija Gjorche Petrov

Petar Petkovski - Vardar

Matej Cvetanovski - Makedonija Gjorche Petrov

Nehar Sadiki - Rabotnichki

Darko Dodev - Metalurg
Remzifaik Selmani - Renova

Martin Hristov - Donji Srem

Besart Iseini - Shkupi

Valentin Kochoski - Turnovo

Strahinja Krstevski - Vojvodina
---