Chedomir JanevskiFormer national team manager Chedomir Janevski is on the verge of being named the new manager of Belgian top division side Mouscron-Péruwelz.
According to HLN, one of the most reputable sports websites in Belgium, Chedomir Janevski is expected to take over at Mouscron-Péruwelz. He should be presented later on Thursday and sign a one year contract, if no complications arise, according to the report by HLN.

Janevski, of course, is the former manager of the Macedonian national team. He was in charge for just over a year from August of 2012 to September of 2013. Many supporters of Macedonia thought he had the national team moving in the right direction, but then he resigned citing family reasons.

He lives in Belgium with his wife and two sons. Soon after he left Macedonia, he took over Mons. However, Mons was relegated at the conclusion of the 2013-14 season. Janevski was not retained by club management after the relegation. He did not coach anywhere during the 2014-15 season. Now, though, it appears that he will be hired by Mouscron-Péruwelz, allowing him to stay in Belgium.
Mouscron-Péruwelz will be a team to watch when it comes to becoming a possible destination for Macedonian footballers this summer. Obviously, having coached the national squad, Janevski knows the quality of many Macedonian players. Those that he rates, and are available at an affordable price, could definitely be options for the club.

Mouscron-Péruwelz barely avoided relegation last season, finishing in 13th place at the conclusion of the regular season. According to HLN, they wanted a coach who can work well with young players since the team is cutting its budget.
UPDATE: Janevski was officially unveiled as the new Mouscron-Péruwelz manager.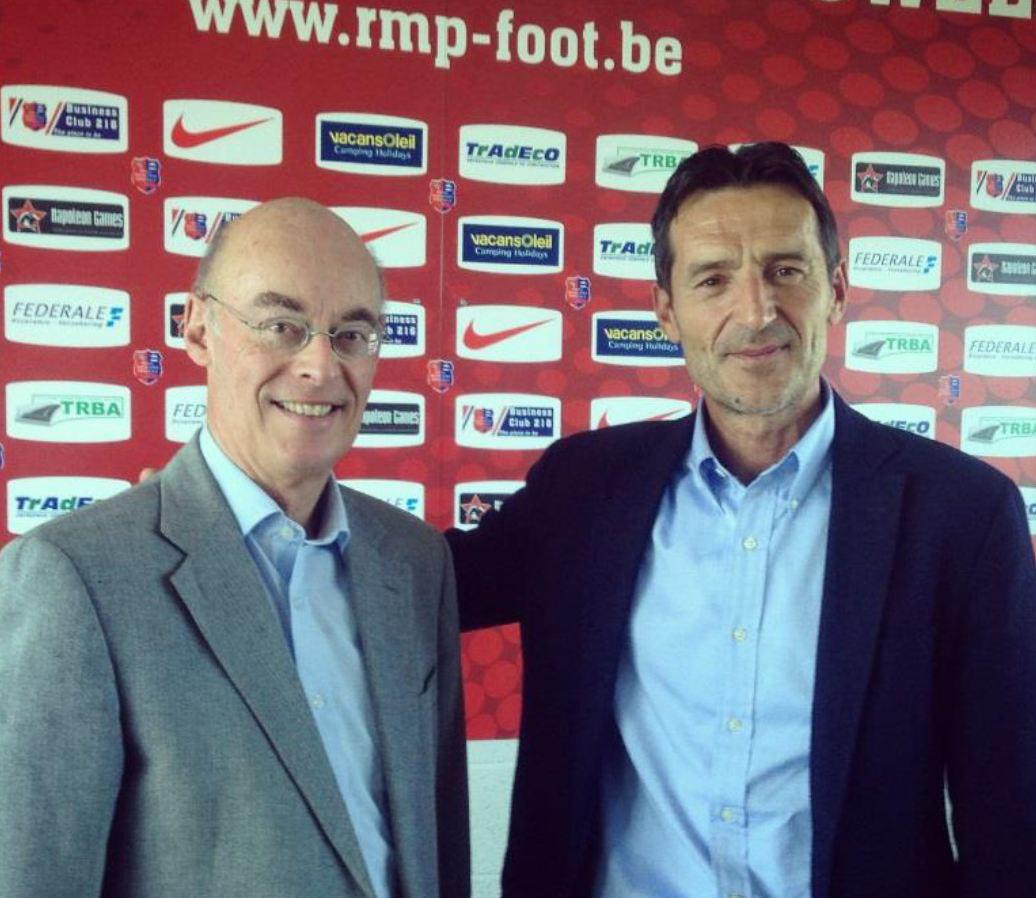 Janevski at the press conference
---