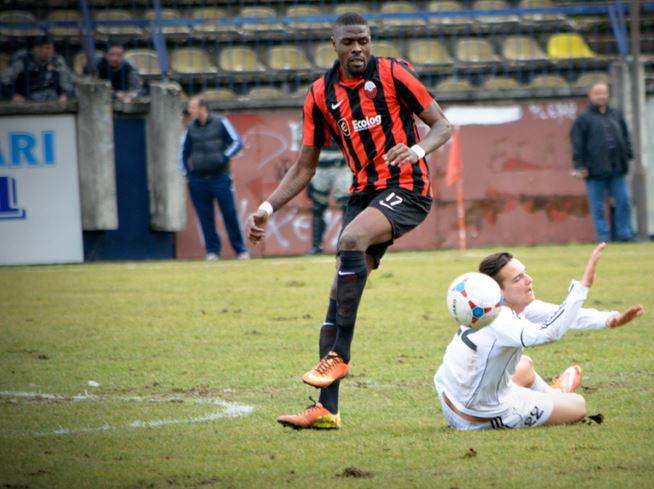 Idrissou was let go by ShkendijaMohammadou "Mo" Idrissou, who was hailed as a huge addition by Shkendija this past winter, was released by the club on Wednesday.
Shkendija began their summer preparations this week without Cameroon striker Mo Idrissou. The 35-year-old joined Shkendija this past winter, but he failed to make an impact. Therefore, despite having six more months on his contract, both sides agreed to go their separate ways.

Idrissou, one of the biggest names to ever sign in Macedonia, did not score a goal for Shkendija in his several appearances this past season. Shkendija and Idrissou held talks earlier this week, and the club informed Mo that he was not in their plans. Idrissou, who made a name for himself in the German league, has had a tough year after being released for the second time in seven months. He was let go by Maccabi Haifa in Israel back in November of 2014.

After his bad showings early on, Idrissou was benched by the team as Shkendija went with Bojan Vručina and Hristijan Kirovski at the CF position. Those guys were more productive and kept Mo out of the lineup.

Idrissou becomes the fifth player to leave Shkendija this summer. He joins Stefan Ashkovski (loan expired), Ivan Mitrov, Yordan Miliev and Nikola Vukčević on that list of departures.
---