UEFA appointed Aleksandar Stavrev to referee the upcoming EURO 2016 qualifier between Malta and Bulgaria.
Macedonian referees, led by Aleksandar Stavrev, will be in charge on Friday night when Malta hosts Bulgaria in matchday 6 og group H in the EURO 2016 qualifications. Stavrev's two assistants will be Marjan Kirovski and Dejan Kostadinov, while Dejan Mechkarovski and Dejan Jakimovski will be situated near the goals on each end of the field. Goce Petreski will be the fourth official.
The game will be played at the "Nazzjonali" stadium in Ta'Qali with kick-off scheduled for 20.45 CET. Malta is currently in last place of the group with only 1 point, while Bulgaria finds itself in 4th place with 5 points. Both teams will be targeting wins.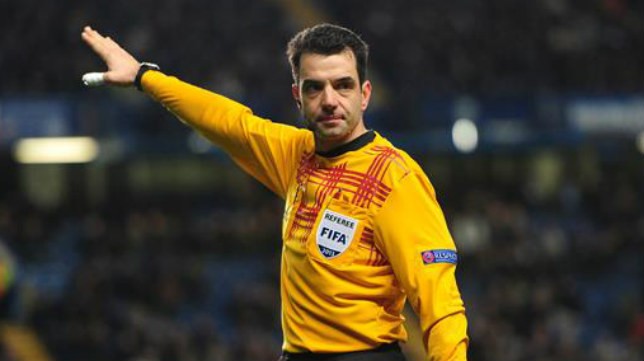 Aleksandar Stavrev in action; photo: FFM
---