The U19 national team of Macedonia won its second consecutive friendly by beating Kazakhstan 2:0 in Bulgaria.
The Macedonian U19 national team should have ended their preparations after the friendlies against Bulgaria (1:2) and Sweden (0:1 and 3:2), but they scheduled one more test with Kazakhstan's youth team holding a camp in a neighboring country. The Kazakh team was in Bulgaria, and FFM decided to send the U19 team there to participate in one more match. The original idea was for Kazakhstan to travel to Skopje, but they did not agree to that so Macedonia U19 then went to Sofia.
The game was not televised and there is little information to go on, except the final score. According to the site of the Macedonian federation, Macedonia U19 won 2:0 thanks to goals by Sabahudin Alomerovikj and substitute Remzifaik Selmani. Both goals came in the 2nd half.
With the conclusion of this match, the U19 team closed the preparations with two wins and two defeats.
They lost 2:1 to Bulgaria, then lost the first friendly versus Sweden with 1:0, before celebrating a 3:2 win in the second test against Sweden.
Kazakhstan U19 - Macedonia U19 0:2 (0:0)
Goalscoers: 50' Sabahudin Alomerovikj, 82' Remzifaik Selmani
Kazakhstan: Golubnichiy; Adilhanov, Rudoselskiy, Aslan, Sartakov, Tuliev, Startsev, Shaihov, Taubay, Suley, Aymbetov.
Macedonia: Filip Ilikj; Sabahudin Alomerovikj, Nikola Rusevski, Shaip Tela, Slobodan Bocevski; Davor Zdravkovski, Matej Cvetanovski, Nehar Sadiki, Stefan Lazarevikj, Petar Petkovski (C); Martin Hristov.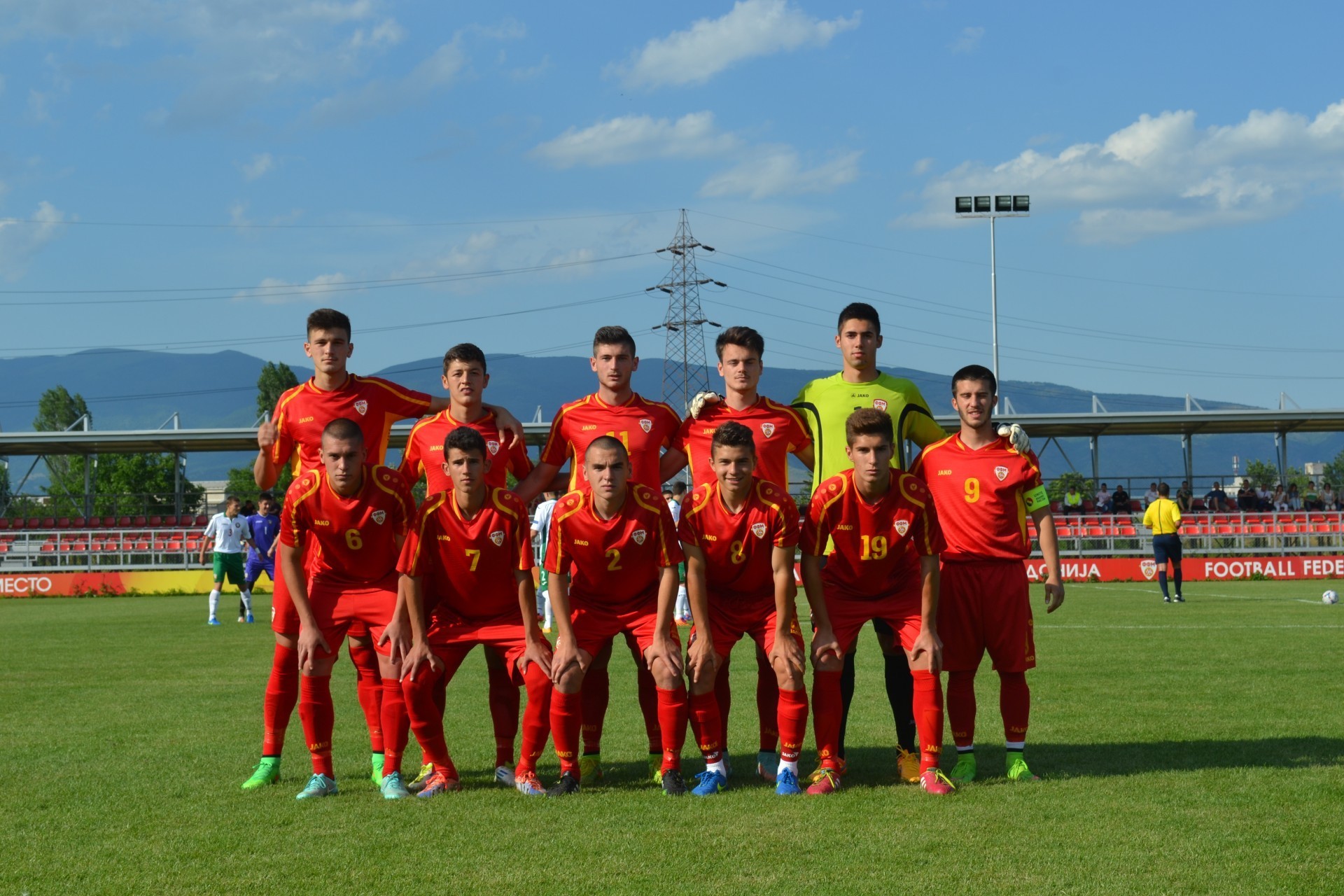 The Macedonia U19 team; photo: FFM
---