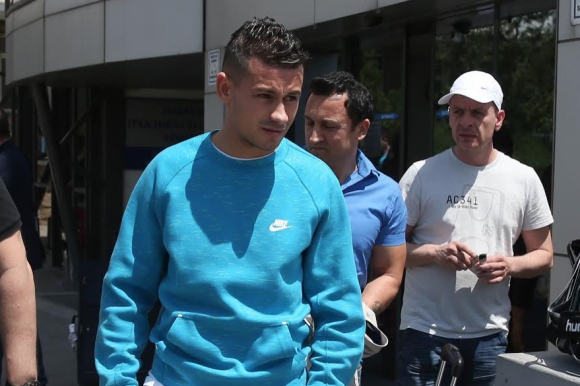 Denis Mahmudov; photo: sportal.bgAttacker Denis Mahmudov arrived in Bulgaria on Sunday where he is expected to sign with Levski in the coming days.
Earlier on Sunday, our twitter friends over at @BulgarianFooty notified us that Denis Mahmudov arrived in Sofia where he is expected to join Levski. Mahmudov will need to pass a medical before the transfer can become official. That should happen on Monday or Tuesday, based on reports from Bulgaria. Mahmudov has allegedly agreed personal terms with the club.



Mahmudov, 25, is an attacker who was born in the city of Veles, but he has lived in the Netherlands for the past 10 years. He has spent his entire professional career in that country, so the transfer to Levski will be his first foreign adventure.

Denis spent last year at second division side Sparta Rotterdam, where he was on loan from Zwolle. He scored 14 goals in 32 league appearances.

Upon his arrival in Sofia on Sunday, Bulgarian media talked to Mahmudov at the airport:
An interview with Mahmudov:
He confirmed he is there to sign for Levski, and he is looking forward to scoring goals for the club.

Mahmudov has never been capped by Macedonia, but he was formerly contacted by the Macedonian federation. Then national team director Petar Miloshevski, may he Rest in Peace, did have several phone conversations with Mahmudov. However, nothing came of those as Mahmudov was never called up. It is unknown whether the current director, Sasa Ciric, has been in touch with Mahmudov.
---