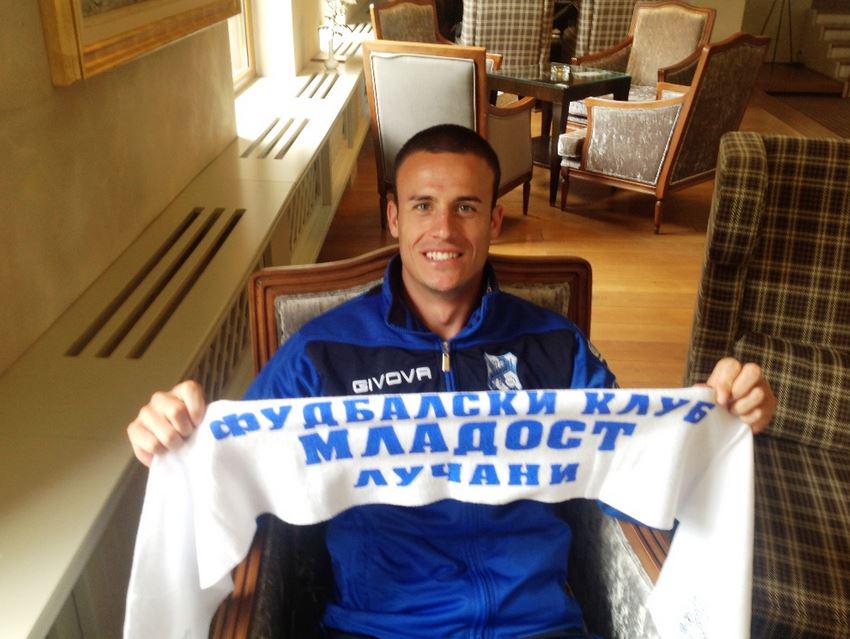 Tome Kitanovski, photo: Mladost Lučani Defender Tome Kitanovski will stay in the Serbian league after signing a contract with Mladost Lučani.
Tome Kitanovski has opted to switch clubs, but he will remain in Serbia. He was a member of Voždovac this past season, playing regularly at right-back, but now he will move to Mladost from Lučani, another club that competes in the top division.
Kitanovski said the following after his transfer was made official: "I know the club works professionally at every level. My new teammates have accepted me well and I hope to avoid injuries, play as much as possible and help the club achieve its goals."
Kitanovski started his career at his hometown side Pelister before then making his first international move to Romanian side Craiova in the winter of 2014. He only spent several months there before signing with Voždovac in the summer of 2014. Now, after one season with that team, Kitanovski is on the move again as he will join Mladost Lučani.
Tome, 23, is a former youth national team player for Macedonia.
---