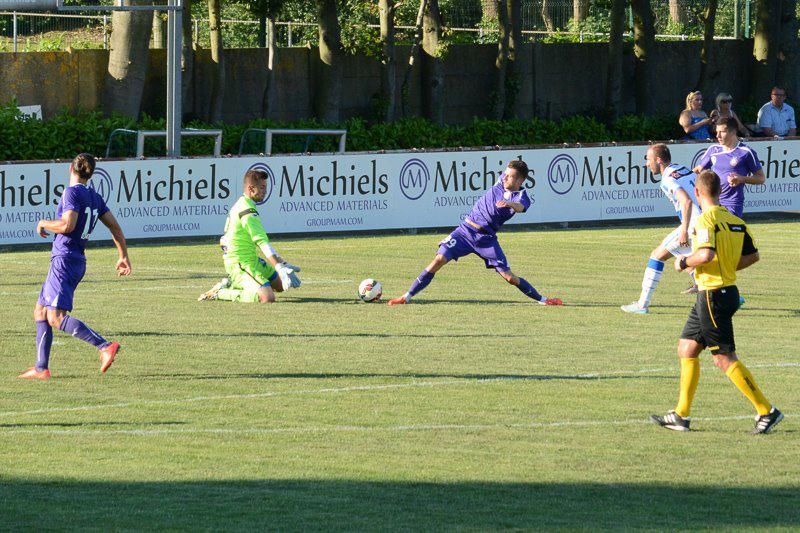 Damjan Shishkovski looks to make a saveGoalkeeper Damjan Shishkovski has departed Gent after less than a year with the Belgian club.
Gent had a very successful campaign this past season by clinching the league title in Belgium, but Damjan Shishkovski was not happy with his status on the team. He was the #3 keeper and did not make a single appearance after joining Gent during the winter transfer window earlier this year.

Damjan's role was going to be the same for the new season, so both sides agreed to end their cooperation. Shishkovski bid his farewell to Gent on Facebook and returned to Macedonia later on Thursday. He will now let his agents determine his next stop. Preference will be given to stay abroad, but Rabotnichki is also an option if the right fit can't be found.
Shishkovski is the starting keeper for the Macedonian U21 national team. At this stage of his career, 20 years old, it is imperative for Damjan to play consistently. The prestige of a player's club is not as important as the player's actual development.
---