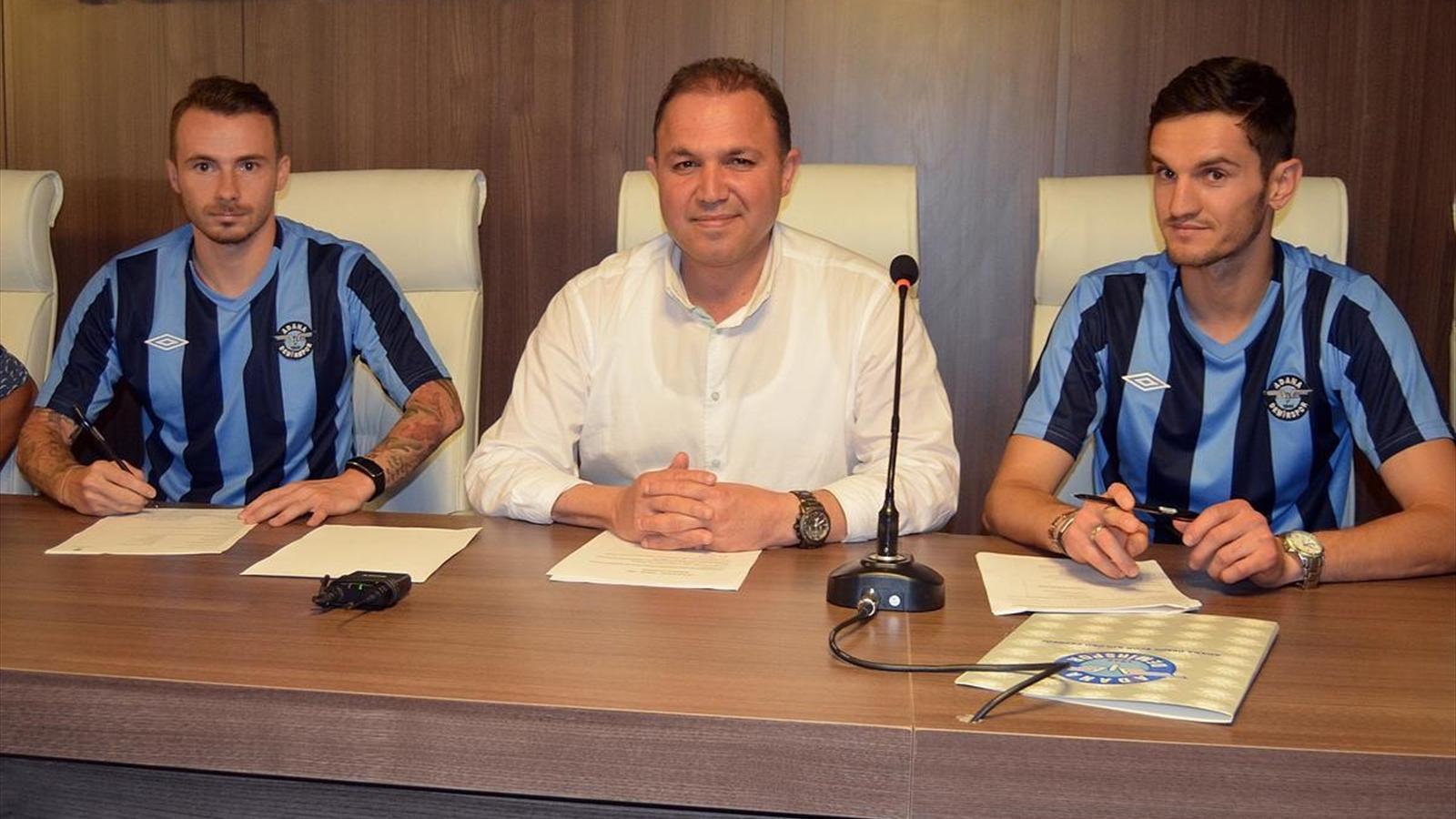 Mojsov was introduced on Friday; photo: Adana DemirsporAfter Muarem Muarem and Sedat Berisha, Daniel Mojsov becomes the third Macedonian player to sign with a Turkish club this summer.
Daniel Mojsov became a free agent last month when his contract expired with Lierse. He enjoyed his time there, even becoming captain, but he wanted to pursue a new team since the club was relegated.

That's why Mojsov's transfer to Adana Demirspor, made official on Friday, is puzzling. That club competes in the Turkish second division. Now, they have ambitions to get promoted to the Turkish top flight, but the fact is that Adana Demirspor currently competes at a level below. In that sense, this is a surprising decision for Mojsov.

Going back to Muarem and Sedat Berisha, Mojsov is more accomplished than either of those guys. However, Muarem and Berisha signed with respectable clubs in the top division, unlike Mojsov.
@MacedonianFooty this shows what menaggers do in football. A NT player signs for 2nd Division team. Berisha signs for Bursaspor.

— Flert ZukaÂÂÂ  (@FlertZuka) July 3, 2015
Earlier this summer, Daniel told a Belgian newspaper that he wanted to remain there, but with a club in the best league. Based on today's transfer, it appears there was no interest in the 27-year-old.

In conclusion, you can't fault a player for choosing the best financial offer. There's a small window for players to make their money, so they can put themselves in a good position after their career is over. However, you expect a national team member to join a better club than a second division side in Turkey. It continues the underwhelming transfer window for Macedonian players this summer.
---