Macedonia U21 member Filip Pivkovski will train with Halmstad this week, looking to secure a contract.
Earlier this year, when we interviewed Filip Pivkovski, he told us that he would return to the Swedish league if he was deemed surplus to requirements at Novara, the Serie B club that owns his rights.

Well, this week, Pivkovski joined the trainings of Swedish top division club Halmstad. He will be with them for the next couple of days before the coaching staff decided whether to offer him a contract.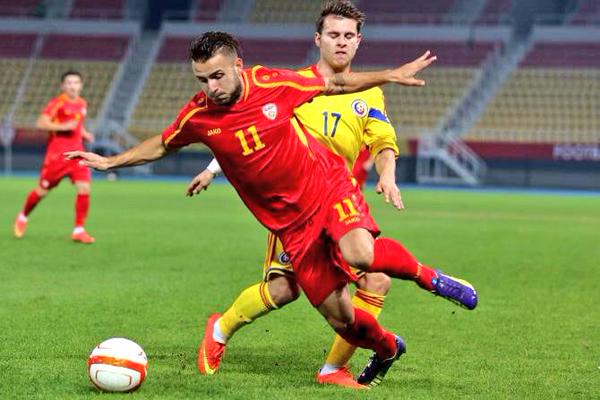 Filip Pivkovski
Speaking to local newspaper "Kvällsposten," Halmstad's manager Jan Jönsson said this about Pivkovski, "We'll use this opportunity for him to train with us, so we can get a feel for each other. He has qualities like speed, one-on-one ability and technique that we are curious about. He's an offensive winger that could also play closer to the goal."

The season in Sweden is ongoing, so Halmstad should decide quickly whether to sign Pivkovski. Their next league game is this weekend, on July 18.

Pivkovski was originally born in Sweden, so, if signed by Halmstad, this would mark a return to that country. Filip was formerly capped by the Swedish youth national teams, but he now plays for the U21 national team of Macedonia.
---