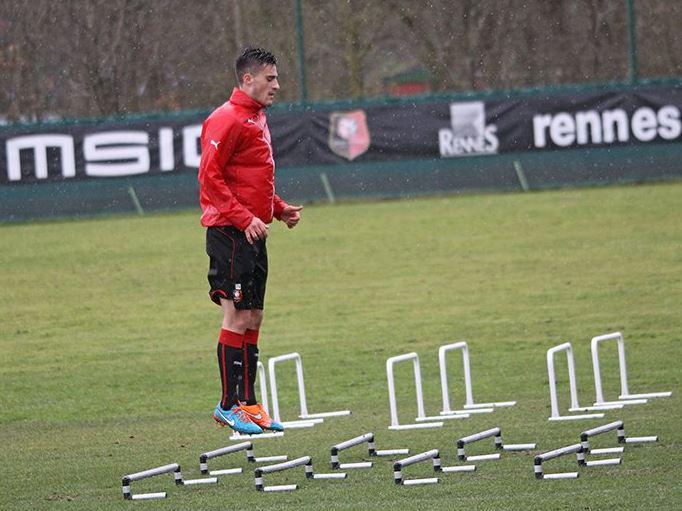 Gjoko ZajkovRennes has instructed Gjoko Zajkov and his agent to look for a new club since the defender is buried on the depth chart.
Before the new season starts in France, Rennes manager Philippe Montanier wants to reduce the size of his team. He currently has 34 players at his disposal, but Montanier wants no more than 25 players on his final roster.

One player who is not in the manager's plans is Gjoko Zajkov. The 20-year-old is currently fifth on the depth chart at center-back, meaning he is expendable.

Montanier did not call-up Zajkov for the team's training camp in Germany. Rennes travels to Germany on Saturday morning, but Zajkov and seven other players were left out. Each of those eight players have been given the green light to look for a new club. Rennes will not stand in their way. Either a loan or a permanent transfer would be acceptable. If the players are unable to find a new team, then Rennes will honor their contracts, but they will either not play (concerns the older players) or suit up for the youth team (that concerns Zajkov).
Gjoko mostly featured for the Rennes youth team last season. He did not make a single league appearance, while his only cap for the first team came in a league cup match.

This is certainly disappointing news. Zajkov is one of the top players on the U21 national team, but many of the bigger name players on that squad are dealing with difficult club situations. Guys based abroad like David Babunski, Valmir Nafiu and Filip Pivkovski have also seen limited playing time for their club teams.
---