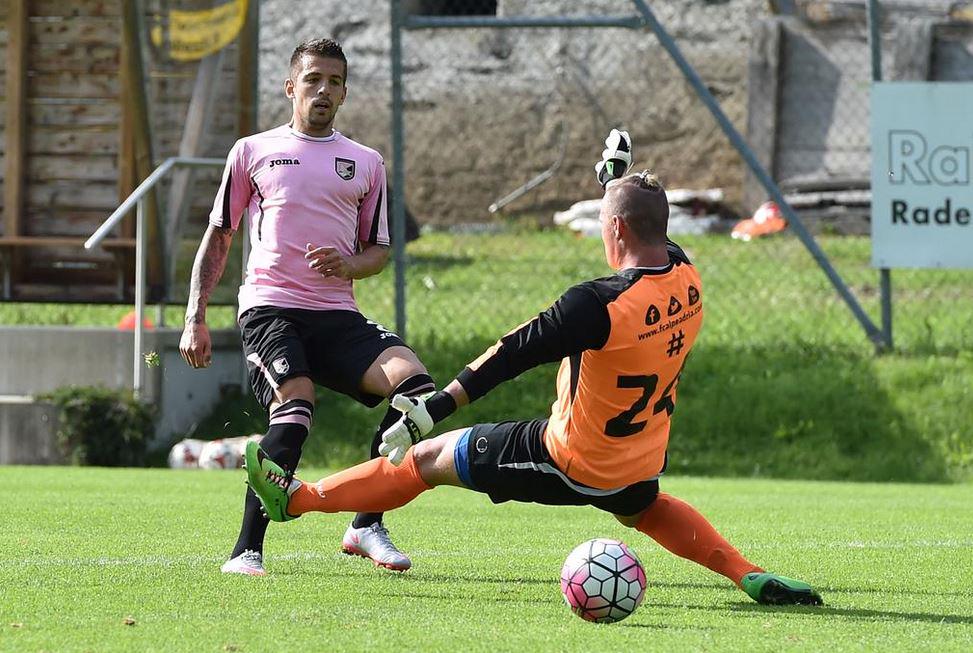 Aleksandar Trajkovski; photo: PalermoAleksandar Trajkovski will miss the next several weeks for Palermo due to an injury to his right leg.
Aleksandar Trajkovski had started well for Palermo, but he suffered a setback yesterday. He complained of an injury to his hamstring and quad area on the right leg. Medical tests performed by Palermo showed a muscle pull which means he will miss around 2-3 weeks.

The good news is that it's not a serious injury, but Trajkovski will indeed miss crucial time. Palermo is preparing for the new season, so missing 2-3 weeks of the summer training camp is significant. Hopefully this will not slow down his momentum at the club.
The severity and timeline of Trajkovski's injury was revealed to us by Italian journalist Claudio Scaglione. He covers Palermo for the website mediagol.it in Italy.
---