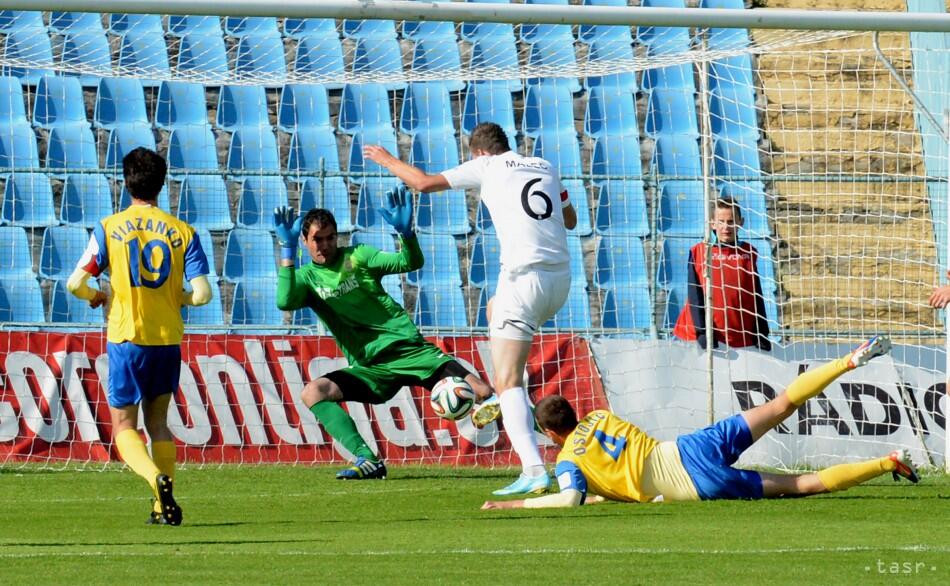 Darko Tofiloski; photo: TASRFree agent goalkeeper Darko Tofiloski was officially signed by MFK Ružomberok on Friday.
Darko Tofiloski looks set to remain in the Slovak league. According to media reports in that country, Tofiloski is headed to MFK Ružomberok. The manager of that club has not been happy with the play of his goalkeepers, so Tofiloski was contacted. The deal should be announced by the end of the week.

Tofiloski became a free agent earlier in the summer after his contract expired with Košice. That team finished in 6th place of Slovakia's top tier last season, but they failed to obtain a license due to financial problems. Thus, Košice was relegated to compete in the second division for the 2015-16 season.

Darko had been training in his hometown of Prilep to stay in shape, before receiving the call from Ružomberok. He will become their starting keeper once he receives clearance from the Slovak federation. Ružomberok, the 7th placed team in 2014-15, has opened this campaign with one point in the first two rounds.
UPDATE: On their official website, Ružomberok announced the signing of Tofiloski on Friday. His contract is for one year.
---