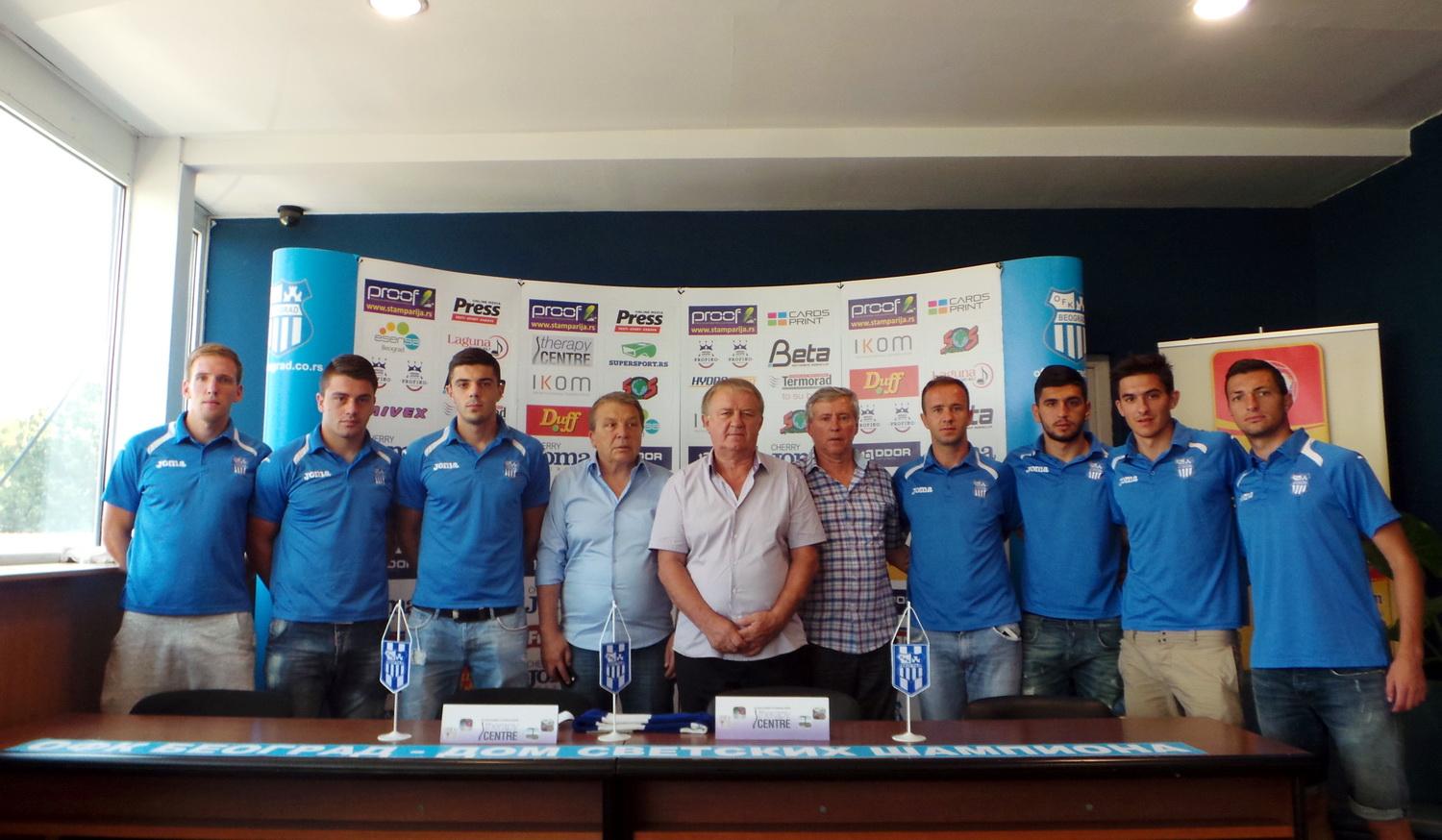 Avramovski (3rd from R); photo: OFK BeogradThis transaction has been speculated for several weeks, but OFK Beograd finally confirmed the addition of Daniel Avramovski on Friday.
It's now official. Daniel Avramovski will spend the rest of the 2015-16 season with OFK Beograd. He will be on loan from Crvena Zvezda. This move was speculated weeks ago, but it was finally confirmed today.

Avramovski's name was not found on the initial roster of licensed players, but he has now been added by OFK Beograd. The transfer market lasts until August 31, so teams are able to register new players with their respective federations, in this case Serbia.

Besides Avramovski, OFK Beograd also introduced six more players on Friday. Those were Željko Dimitrov, Filip Rajevac, Marko Simić, Aleksandar Pejović, Branimir Subašić and Ivan Rogač.

The Serbian season is already three rounds old and OFK Beograd has compiled 3 points in those matches. Their next opponent is Čukarički on Saturday.
---