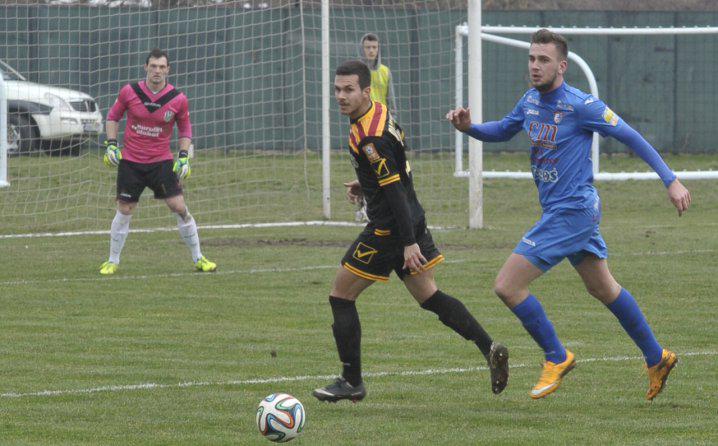 Filip Gligorov (C)Filip Gligorov, member of Bosnian side Olimpic, will be sidelined for at least two months after breaking his left leg this past weekend.
In the Olimpic vs. Rudar game on Sunday, Filip Gligorov only played 15 minutes before he had to depart due to an injury. It proved to be a very serious injury as he sustained a broken left leg. After he was taken by an ambulance to the hospital, Gligorov underwent successful surgery on Tuesday.

Doctors have told Filip that he will be out of action for at least two months. Several of his teammates visited Filip at the hospital after the surgery was done. Two of them took a picture with him that Gligorov shared on Facebook:
Gligorov, 22, was the starting right-back for Olimpic. He is highly-rated within the club and the Bosnian league. After Sunday's match, the Olimpic manager even said that he would have rather lost the game than seen Gligorov go down with a serious injury.
---