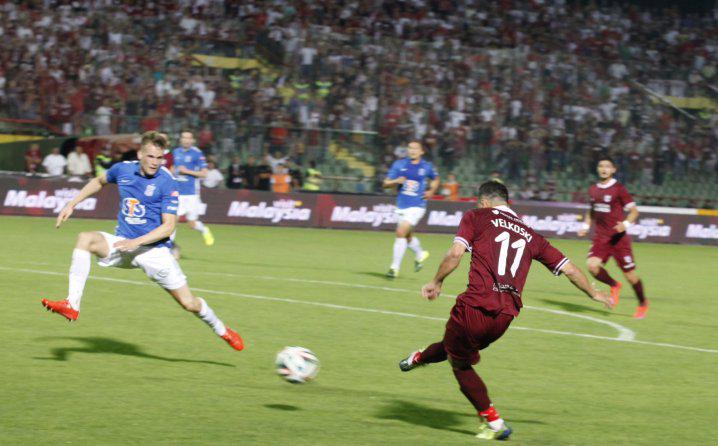 Krste VelkoskiFK Sarajevo has given a warning to Krste Velkoski and several of his teammates to show more commitment while defending the team's colors.
Bosnian club FK Sarajevo has decided to take action after a disappointing start to the season. The team was beaten soundly by Lech Poznan in the second qualifying round of the UEFA Champions League, and their form in league play has not been much better. After five rounds, Sarajevo has already suffered two losses, sitting in the middle of the table.

On Wednesday, Sarajevo issued suspensions, fines and warnings to several of its players and the head coach. Samir Radovac received the most severe punishment, being handed both a fine and a suspension.

Besides Radovac, three players and the head coach were issued warnings by the club. One of those players happens to be Macedonian international Krste Velkoski. Velkoski, Mehmed Alispahic and Haris Duljevic were sent stern warnings for not showing enough commitment and committing disciplinary violations. Sarajevo urged them to show better treatment towards the jersey, or face similar punishment to Radovac.

Meanwhile, the head coach, Deenan Uscuplic, was given a warning for what the club described as "inappropriate public comments after the previous match." Sarajevo drew that game 1:1 against Čelik.

This is certainly not good news for Velkoski. The atmosphere at the club seems to be chaotic, so we'll see whether the players and/or head coach respond to the warnings. Krste has scored one goal in five league appearances this season.
Velkoski was recently added as a late replacement to Macedonia's national team after the injury to Jovan Kostovski.

To read the whole statement by Sarajevo, you can click here.
---