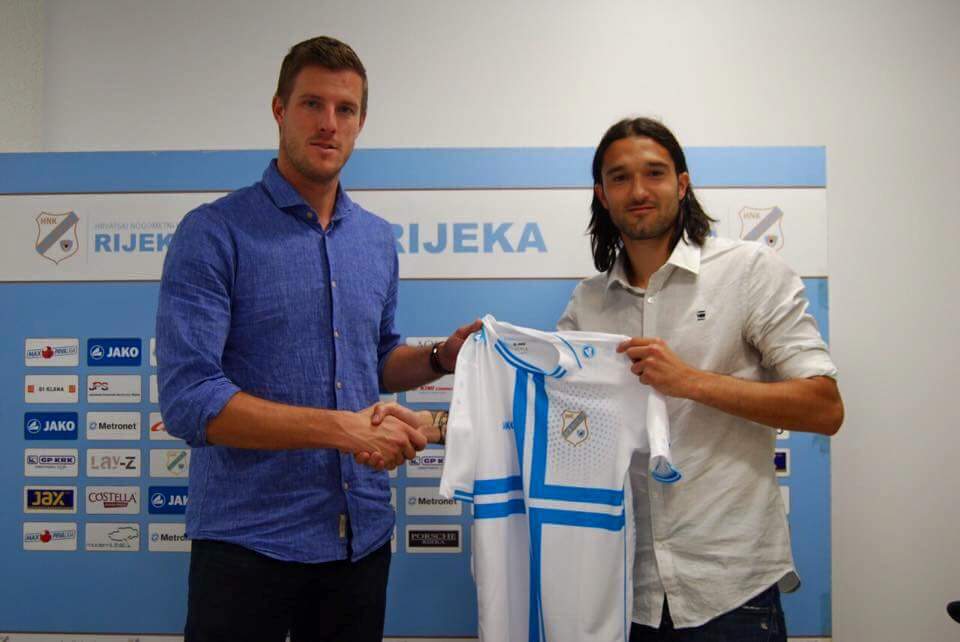 Zuta with the sporting director; photo: Leonard ZutaVersatile defender Leonard Zuta has agreed to terms with Rijeka, becoming teammates with Stefan Ristovski.
Leonard Zuta is officially a member of Rijeka. He was not present at Monday's national team training because he was in Croatia to finalize the transfer. The deal was eventually signed for Zuta to continue his career with Rijeka.

Zuta was enticed by Rijeka's offer because he had an expiring contract. His deal with Häcken was until the end of the 2015 season (meaning two more months in the Swedish league), so this transfer afforded him some security. Furthermore, Stefan Ristovski told him good things about the conditions in Rijeka, making his decision pretty easy.
Since Leonard had two months left on his contract, Rijeka will pay a transfer fee to Häcken. Some media in Croatia speculated 50,000 Euros.

We got in touch with Zuta after the transfer was done. He told us that Rijeka signed him to play left-back, not left CB. Zuta will be the replacement for Ivan Tomecak who recently moved to Dnipro in Ukraine. Zuta's contract with Rijeka is until the summer of 2018.
---