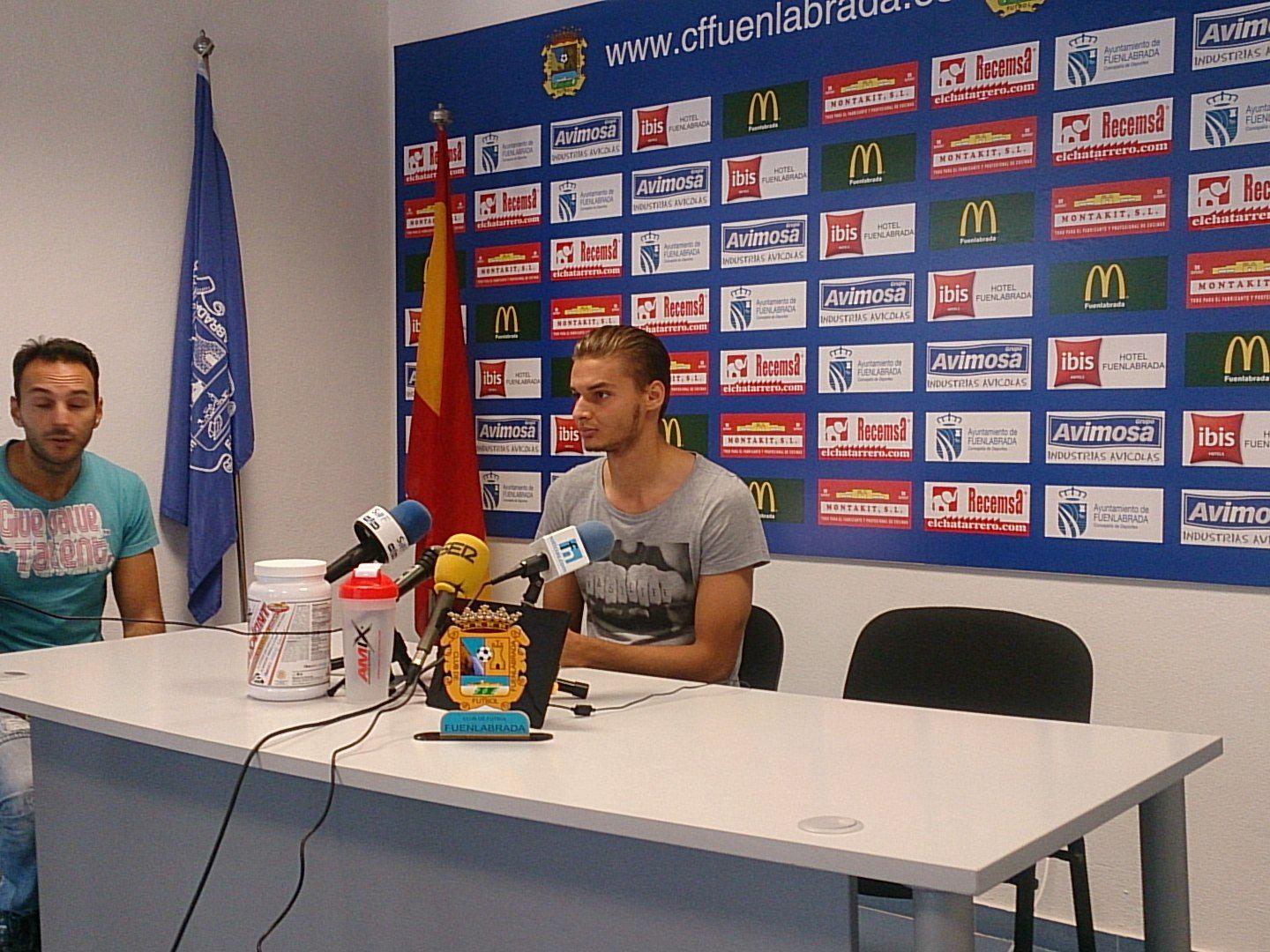 Dorian Babunski at the presser; photo: Soyde FuenlaFree agent striker Dorian Babunski has solved his club situation by agreeing to terms with Fuenlabrada.
Dorian Babunski, one of the U21 national team players who was without a club, has officially signed with CF Fuenlabrada. The deal was made official on Thursday and Dorian was unveiled at a press conference. Babunski was added to provide extra depth in attack.

Fuenlabrada currently competes in the Spanish third division. By signing there, Dorian becomes the third Macedonian player in that league, joining his older brother David Babunski (Barcelona B) and Stole Dimitrievski (Granada B). However, those three players won't be facing each other this season. That's because four groups make up the Spanish third tier system. Fuenlabrada is in Group 2, Barcelona B is in Group 3, while Granada B is in Group 4.
By Dorian finding a team, he should return to the Macedonian U21 squad next month. Manager Blagoja Milevski made it clear to the unsigned players, the others being Filip Pivkovski and Hristijan Denkovski, that they must solve their club situations before they would return to the U21 side.
---