Nestorovski during the Dinamo Zagreb gameIlija Nestorovski will be on the national team after all as manager Ljubinko Drulovic decided to call him up. Additionally, Ostoja Stjepanovic was also summoned.
After much uproar over the past week surrounding the omission of Ilija Nestorovski, Ljubinko Drulovic decided to send him a late invitation. Nestorovski got the call on Sunday, where he was told the news, and Ilija will be present in Macedonia on Monday for the start of preparations. With that, Nestorovski will be available to participate in trainings this week, and then be eligible to play in the two EURO 2016 qualifiers against Ukraine and Belarus.

The call-up comes after Nestorovski scored another goal over the weekend. He found the back of the net versus Croatian giant Dinamo Zagreb. That gave Ilija 8 goals for the season, tying him with Armin Hodzic for the league lead. Hodzic also scored one goal in that game.
Nestorovski plays at center-forward for Inter Zaprešić in a 4-2-3-1 formation, a look that is also preferred by Drulovic. Ilija will provide another option at that position, joining Mirko Ivanovski and Bazhe Ilijoski.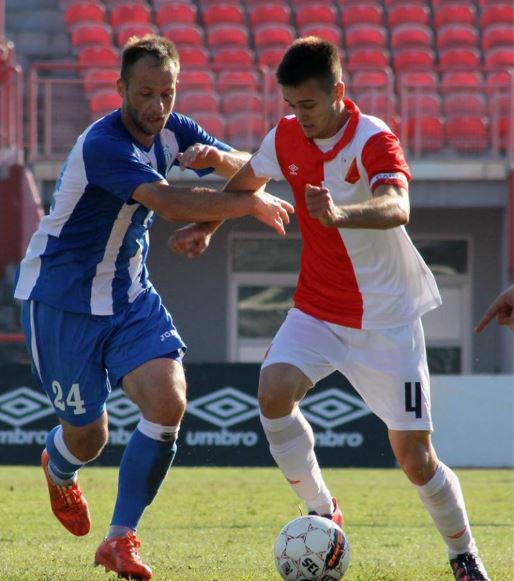 Stjepanovic is action this past weekend
Besides Nestorovski, Ostoja Stjepanovic was also added. Since Nikola Gligorov is nursing an injury (not serious but still problematic), Drulovic decided to bring aboard Stjepanovic, another defensive midfielder who plays his club football with OFK Beograd in Serbia.
---