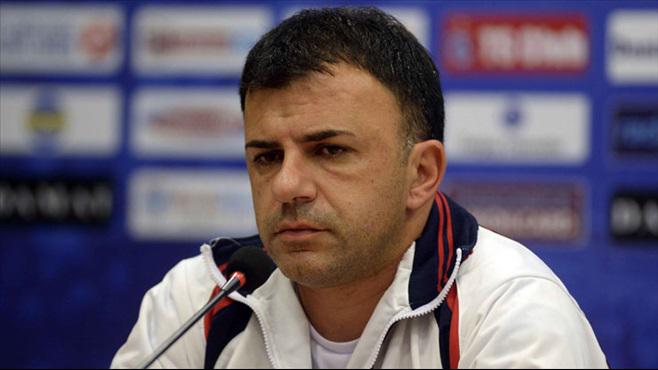 Igor AngelovskiIgor Angelovski was chosen to lead Macedonia in the two November friendlies, but it is unclear whether he will be retained beyond that.
One day after Ljubinko Drulovic bolted the national team for Partizan, his top assistant, Igor Angelovski, has been promoted to head coach. The Football Federation of Macedonia (FFM) announced that Angelovski is the new leader of the "A" national team.

The statement on ffm.mk was rather brief and somewhat confusing. It mentioned that Angelovski will manage Macedonia for the two friendlies next month (on November 12 and November 17), but it didn't say anything beyond that. So, is this a permanent or interim appointment? The article on FFM's website failed to answer that question.

Angelovski, of course, is also the current manager of Rabotnichki. He will remain in that role for the time being, which could be another sign that this may be an interim assignment. If, after the two November friendlies, Angelovski is kept on, then he would need to leave Rabotnichki.

Macedonia will play Montenegro on November 12, while the friendly for November 17 has still not been confirmed. However, the rumored opponent for that date is Lebanon.
---