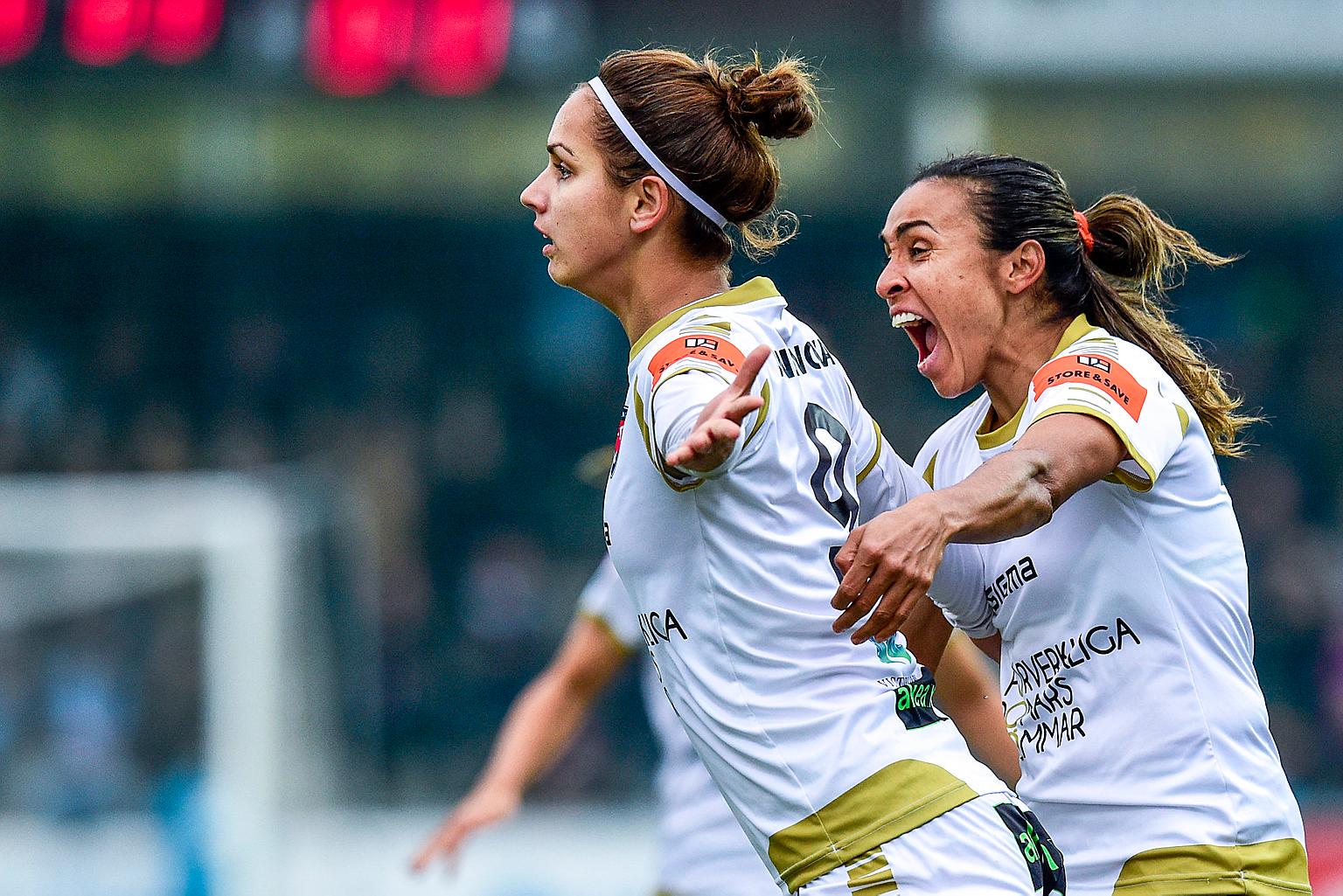 Marta greets Andonova after one of her goalsNatasha Andonova played a pivotal role in helping Rosengård clinch the women's league title in Sweden.
The best Macedonian female player, Natasha Andonova, led the way for Rosengård in the title deciding game on Sunday. Rosengård had to win and that is exactly what they did, in resounding fashion, to secure the league title.

Rosengård crushed Linköping 5:0 with Andonova scoring a hat-trick. She notched one early goal, the opener, and then added two more goals in the 2nd half. Andonova had a great goal ratio this season, finding the back of the net 12 times in only thirteen games. Natasha was the leading scorer for Rosengård despite the fact that she joined the club midway through the season. That is saying something since Rosengård features many quality players, including Marta from Brazil.
The three goals by Andonova on Sunday:
Women's football is fairly popular in Sweden, so it's good to see Andonova serving as a positive ambassador for Macedonia. She has made a name for herself in a very short period of time to become a fan favorite.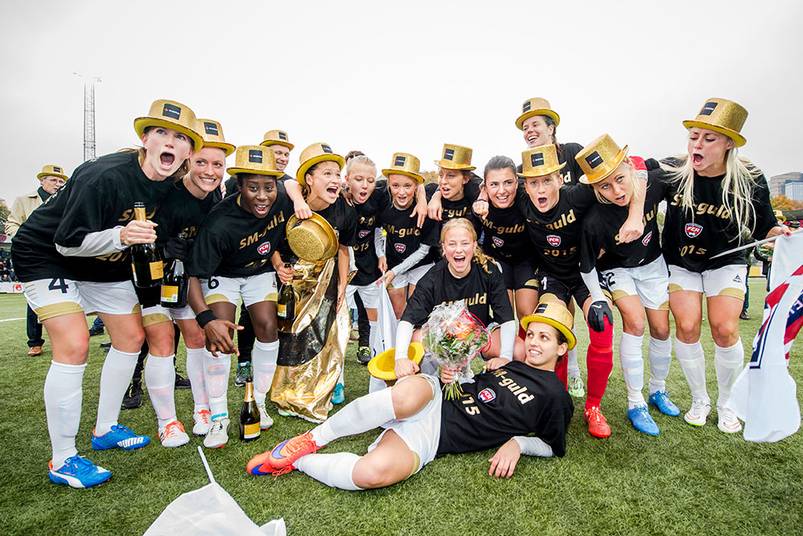 Andonova and her teammates in the post-game celebration
On the men's side, a Macedonian player also has a chance to win the league title as well. David Mitov Nilsson and Norrköping are involved in a three-team race for this season's crown.
---