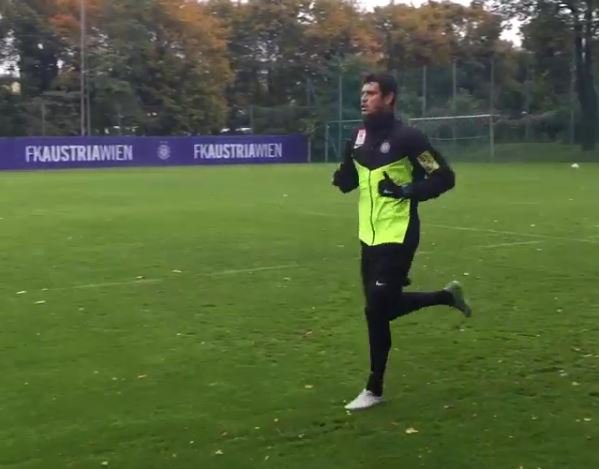 Shikov jogs on Friday; photo: Austria WienVanche Shikov was able to avoid a serious injury, while Goran Pandev suffered a new setback to continue his frustrating season.
Last Saturday, Vanche Shikov could only play one half for Austria Wien when an injury to his thigh forced him to be substituted. The severity of the injury was not clear at first, but now we have an update. It is nothing serious.

Shikov has trained individually this week, but there is still hope that he could play in Sunday's derby between Austria Wien and Rapid Wien. That is the biggest derby in Austria, so both Vanche and the team doctors are doing everything they can to get him ready. Vanche will be listed as questionable. However, if he does miss out on Sunday, then Shikov should return soon thereafter. It also means that the central defender will be good to go for the national team in November.

As for Goran Pandev, the news is not positive. He was supposed to return this weekend for Genoa following the expiration of his three-game red card suspension, but Goran sustained an injury in training. He hurt his hamstring and tests showed that Pandev will miss 3-4 weeks.
Over the next two weeks, Genoa plays four games. Pandev will obviously not be available for those, while the international break follows after that. The injury, furthermore, might keep Goran from coming to Macedonia. Genoa could ask him to stay in Italy to rehab his injury. Pandev was not going to play in Macedonia's two friendlies next month, that was already decided as a condition for his return, but he did plan on coming to Macedonia to meet up with the players, coaches and FFM management. That may be delayed after his injury.
---