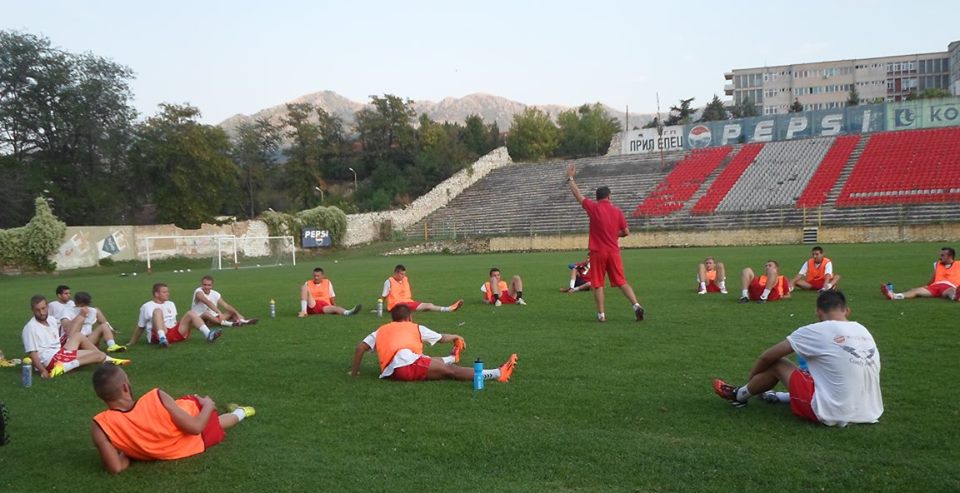 Just look at the standsPrilep will see its main stadium undergo much needed upgrades after the mayor of that city and the president of the Macedonian federation signed a contract on Friday.
The football infrastructure in Macedonia was neglected for a long time. Many people are responsible for the pathetic state of most stadiums, an issue that has played a big part in Macedonian football hitting rock bottom. Even basic things that most people in the west take for granted are inadequate domestically.

It's important to start addressing that problem, regardless of how tardy it is. As the saying goes, "better late than never." Renovations have already begun in the main stadiums in Tetovo, Bitola and Shtip. Now, the main football venue in Prilep will also get renovated. That news was revealed on Friday by Ilcho Gjorgjioski, the president of FFM, and Marjan Risteski, the mayor of Prilep. Gjorgjioski and Risteski signed a contract for the two sides to work together in renovating the stadium.
The upgrades will include improving the stands and locker rooms, installing floodlights and building a parking lot. The capacity, when finished, will be 18,000. Furthermore, the stadium will meet UEFA and FIFA standards, meaning that it could host international matches. On the city website of Prilep, it was reported that this project will cost over 1 million Euros.
---