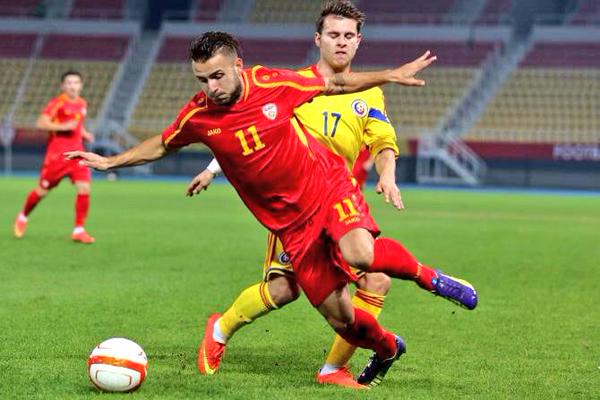 Pivkovski playing for Macedonia U21Filip Pivkovski will be aiming to get signed by Landskrona BoIS, a club that currently competes in the Swedish third division.
Later on Thursday, Filip Pivkovski will play in a friendly for Landskrona BoIS. He is one of seven players being tested by the club this week. Landskrona BoIS is a well known name in Sweden that has fallen on hard times.

The season recently ended in the Swedish third division, but teams are now trying out players for possible future contracts. Pivkovski is one such guy hoping to get scooped up by Landskrona BoIS. If signed, he would be on the off-season roster before the 2016 season starts in March of next year.

Pivkovski has been without a club since the summer. Because of that, he has lost his spot on the U21 national team. Filip was formerly a regular, but he has been excluded for the past several months.

Landskrona BoIS will play Ängelholms in a friendly on Thursday. The players still under contract with Landskrona BoIS and seven trialists, one of them being Pivkovski, will be given a chance to play. Depending on his showing, there will be three scenarios for Filip. Those are his trial may be extended, he can be signed right away or he could be allowed to leave.
---