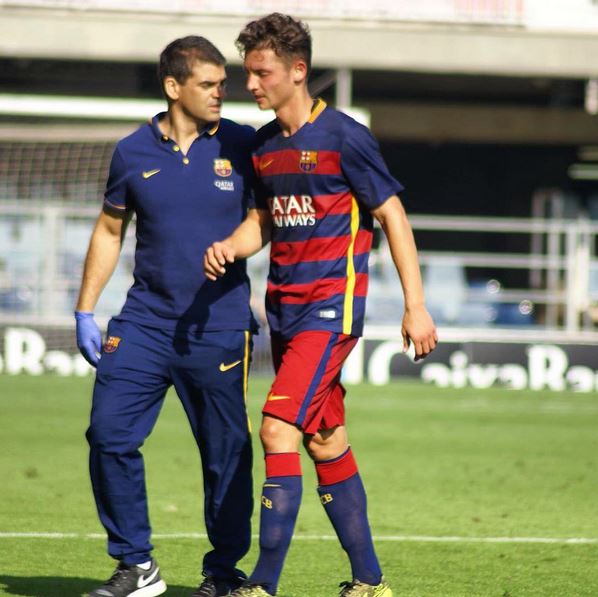 Babunski goes out injured for Barcelona BMacedonia U21 will be without David Babunski for the crucial qualifier against France on November 15.
The U21 national team will not have David Babunski at its disposal this upcoming Sunday when they face France. After getting injured yesterday, Babunski sent a text message to manager Blagoja Milevski and some of the players. The text, which was then published on the Facebook page of FFM, read, "Legends, unfortunately I was injured today, the hamstring, so therefore I can't be with you against France. I wish you guys success from the bottom of my heart. I believe in you!"

Babunski is one of the key players on the team, so his absence will be a big blow. However, injuries are part of the game, so someone else must now step up. Guys like Daniel Avramovski, Kire Markoski or Viktor Angelov come to mind. One of them will likely be asked to fill in for Babunski. David's younger brother, Dorian, will be available since he is healthy. He will compete for a starting spot at center-forward.

Motivation should not be an issue when facing a powerhouse like France. Everyone wants to do well against such an opponent. The players will need to rise up, stay confident and rely on the home field advantage to hopefully surprise France, even without David Babunski.
Babunski will miss four weeks with a thigh injury to his left leg, it was announced by Barcelona B. His replacement on the U21 roster will be Hakan Redzep of Danish second division side Vejle.
---