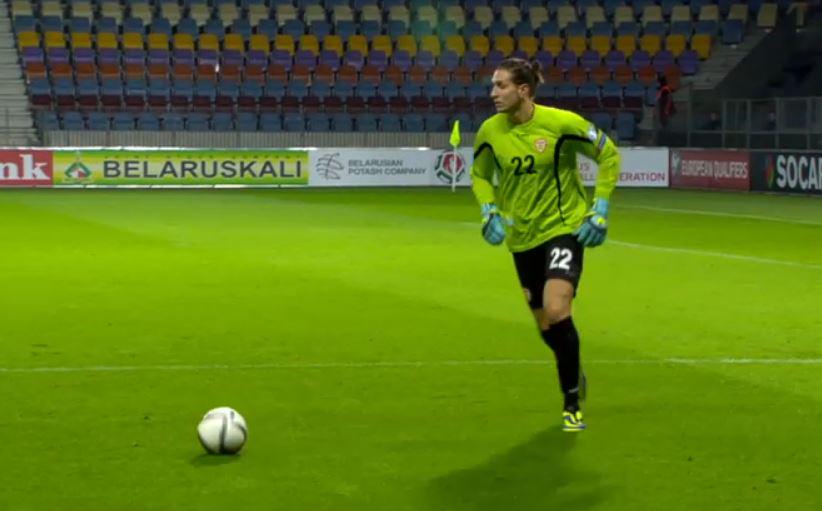 David will miss the two November friendliesGoalkeeper David Mitov Nilsson will miss the upcoming two friendlies for Macedonia due to an injury to his right leg.
David Mitov Nilsson helped Norrköping win the Super Cup trophy in Sweden yesterday. He played all 90 minutes and kept a clean sheet, but David must have suffered an injury during the game. Obviously, he fought through the pain to finish that match, but the injury will cause Mitov Nilsson to miss the upcoming friendlies against Montenegro and Lebanon.

On their website, the Macedonian federation says Mitov Nilsson has a muscle injury to his right leg. It is not considered serious, but they didn't want to risk it.

With Mitov Nilsson out through injury and Stole Dimitrievski, the other goalkeeper on the current roster, scheduled to arrive late in Macedonia (on Monday night), the national team was left with no keepers. So, Marko Jovanovski of Shkendija was called up on quick notice to take the spot of Mitov Nilsson, while Dimitrievski will get to Macedonia before Tuesday's training.
Marko Jovanovski; photo: Shkendija
Macedonia had several youth national team players, from the U19 squad, participate in today's afternoon training. The team was small, only 16 players were summoned, so some youth guys were added to give them the option to play a simulated game.
---