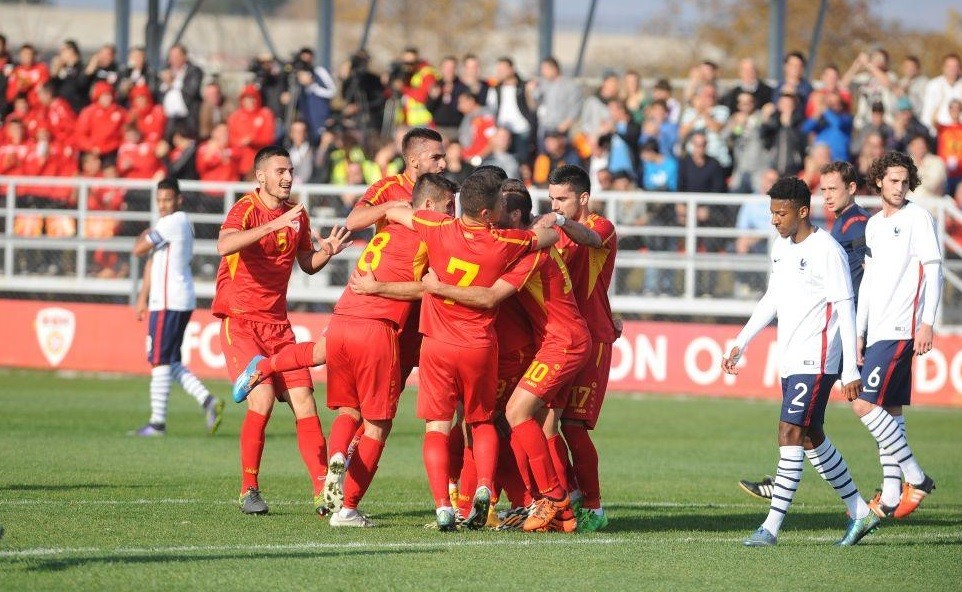 Macedonia u21; photo: FFMPrior to the Lebanon friendly on Tuesday, Igor Angelovski added four players from the U21 side to the roster.
Manager Igor Angelovski and his coaching staff were in attendance at the U21 qualifier between Macedonia and France. Based on the performances in that game, along with consulting U21 coach Blagoja Milevski, Angelovski decided to add four players prior to the Lebanon friendly on Tuesday.

Those four players were goalkeeper Igor Aleksovski, defender Gjoko Zajkov, midfielder Enis Bardhi and striker Viktor Angelov. Angelovski also planned to call-up Darko Velkovski and Marjan Radeski, but both guys missed out due to injuries. Velkovski did get injured in the France game, leaving in the 81st minute, while Radeski lasted the full 90 minutes, but he was not deemed healthy enough to play another game on Tuesday.

After the early withdrawal of Agim Ibraimi, the senior national team was down to only 15 players for the Lebanon friendly. Thus, some players were needed to cover for injuries, tiredness, etc.

Bardhi has already been capped by Macedonia in the past, while Zajkov, Aleksovski and Angelov would be making their debut if they get a chance to play against Lebanon.
---