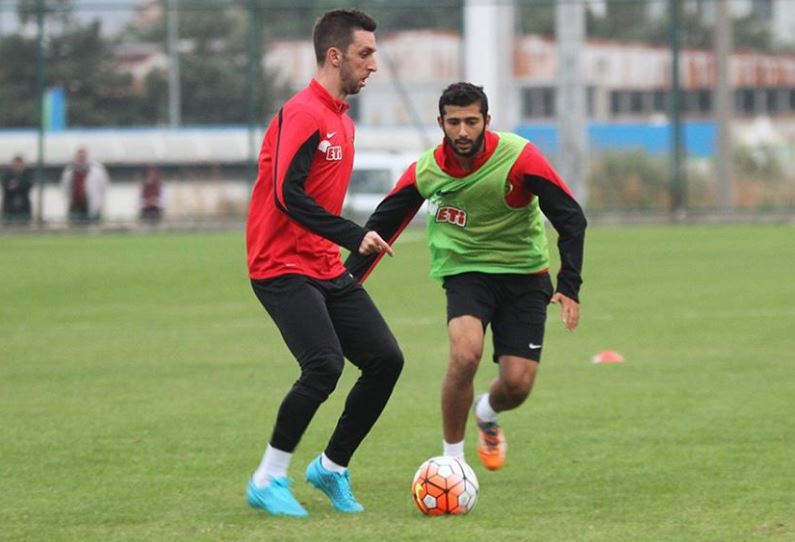 Muarem Muarem (L)Muarem Muarem was let go by Eskişehirspor on Friday, ending his brief stint with the Turkish top division club.
Eskişehirspor has begun to make changes after a terrible start to the season. The club sits in last place with only 4 points after eleven rounds. Those disastrous results have also led to several coaching changes (Eskişehirspor is now on its third manager).

Muarem recently asked the management of Eskişehirspor to release him due to limited opportunities. Muarem had only appeared in two games (one league and one cup fixture). Eskişehirspor obliged and agreed to release Muarem since his status was not going to change.

Besides Muarem, Eskişehirspor also waived Greek striker Theofanis Gekas. He also asked to be released.
Muarem discovered the same fate at Eskişehirspor as Agim Ibraimi. Agim also briefly played there, but it didn't go well for him either. Turkey, in general, has been a nightmarish destination for Macedonian players lately when you take into consideration the likes of the aforementioned Ibraimi and Muarem, Goran Pandev and Daniel Mojsov.

After today's decision, Muarem becomes a free agent heading into the winter transfer window. Muarem, 27, will likely have interest in returning to Qarabağ, but whether that feeling is mutual from the Azeri side is still unclear.
---