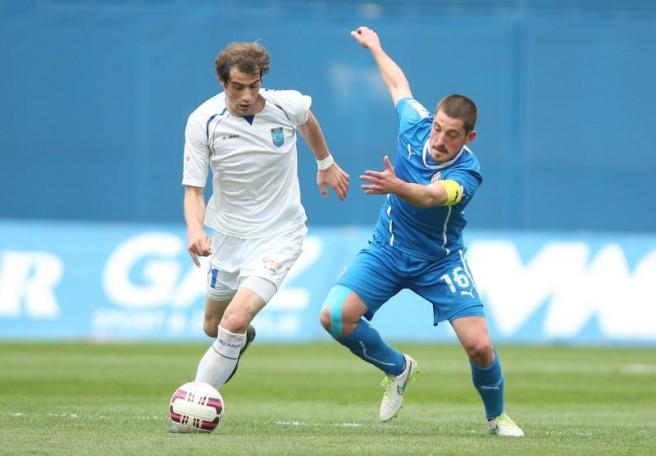 Arijan AdemiShocking news. Arijan Ademi, the vice-captain of Dinamo Zagreb and member of the Macedonian national team, was suspended 4 years by UEFA for his positive doping test.
So much for the positivity by Dinamo Zagreb. On Thursday, Dinamo manager Zoran Mamic expressed optimism that he was anticipating good news after Ademi attended a hearing earlier in the day. That turned out to be wishful thinking. Instead, UEFA handed Ademi the harshest punishment possible. Arijan was suspended for the next 4 years.

UEFA was debating between a two or four year ban. In the end, it came down to intent. UEFA did not believe Ademi and ruled that his positive doping test was intentional, thus leading to the 4 year suspension.
As a reminder, Arijan failed a doping test after the Champions League encounter between Dinamo Zagreb and Arsenal in September. His B sample also came back positive.

Article 9 about doping reads the following on UEFA's documents:

a) The period of suspension is four years if:
i) the anti-doping rule violation does not involve a specified substance (unless the player or other person can establish that it was not intentional); or
ii) the anti-doping rule violation involves a specified substance and UEFA can establish that it was intentional.
b) If paragraph a) does not apply, the period of suspension is two years.

So, the above writing applied to Arijan Ademi. UEFA decided that Ademi fell under a), meaning it was intentional in their view.

This is devastating news for Ademi, Dinamo Zagreb and Macedonia. I mean, how can any player recover from a 4 year suspension? Arijan is 24 years old, but being out of football for the next four years is crushing. His career is basically over.
After Dinamo Zagreb won 2:1 over Slaven Belupo on Friday, coach Zoran Mamic expressed shock at the decision by UEFA. He said Dinamo plans to challenge this ruling by appealing to CAS, the Court of Arbitration for Sport. Furthermore, Mamic blasted UEFA for unfair bias towards little clubs. Mamic noted Ademi's suspension would not be as long if he played for Arsenal, Bayern or Manchester United.
Several players, both from Dinamo Zagreb and Macedonia's national team, took to Facebook, Twitter and Instagram to offer their support to Ademi. They wrote for Arijan to stay strong and that the truth will eventually prevail.
---