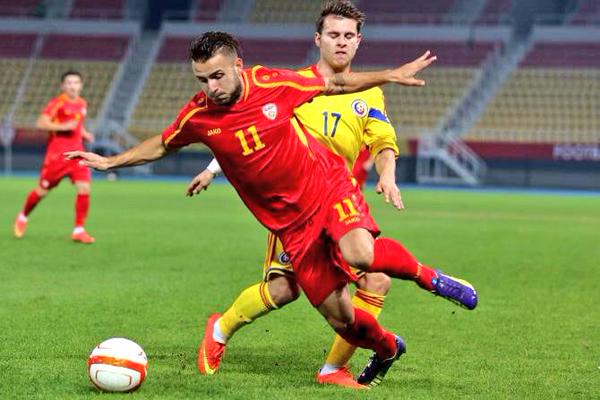 Pivkovski playing for Macedonia U21Free agent Filip Pivkovski has found a new home that will see him return to his birth country of Sweden.
A connection made at the Macedonian U21 national team helped Filip Pivkovski secure a contract at Landskrona BoIS. Agim Sopi was recently named the new manager of Landskrona BoIS, a club that competes in the Swedish third division. Sopi also used to serve as an assistant on the Macedonian U21 side which is where he got to know Pivkovski.
That familiarity led Sopi to sign off on the deal. Pivkovski signed a 2 year contract that was actually inked on December 2. Filip had been training for Landskrona BoIS for several weeks after being invited on trial. All of the teams in Sweden are currently in their off-seasons, so they utilize this time to audition/sign players ahead of the 2016 campaign.
Pivkovski said the following about joining Landskrona BoIS, "I have been abroad for seven years of good and bad, and now I am happy to have signed a two year contract with BoIS. I got a good feeling from the first day of this being a very professional club."
---