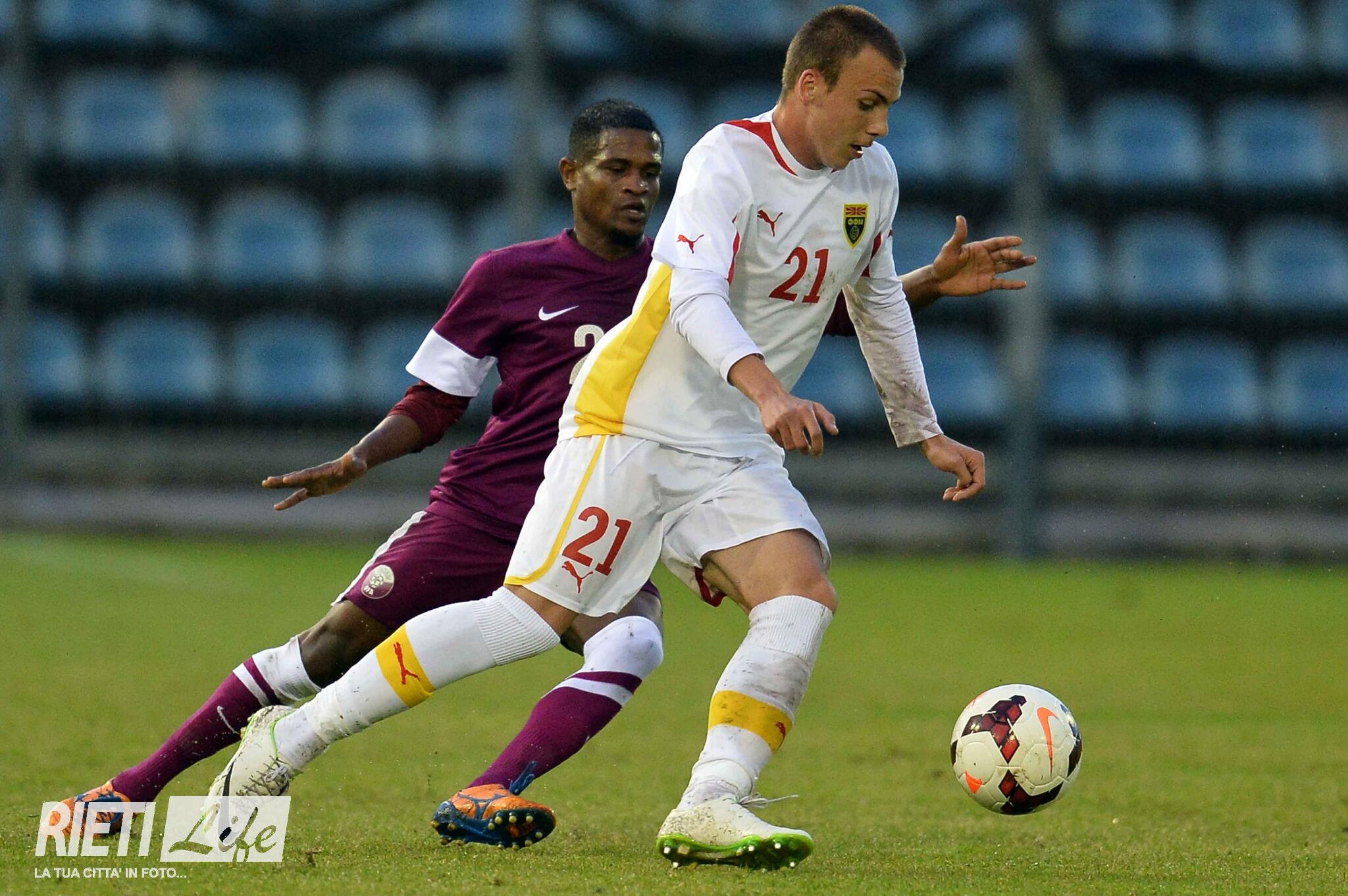 Taulant playing for Macedonia in May of 2014 against QatarTaulant Sulejmanov-Seferi suffered another devastating injury that will keep him out of action for at least nine more months.
More bad news for Taulant Sulejmanov-Seferi, the 19-year-old midfielder who remains the youngest player to debut for the senior national team of Macedonia. He holds the record after edging Goran Pandev in that category. Back in May of 2014, while Taulant was 17 years and 6 months old, he entered the history books for Macedonia. However, his career has taken a turn for the worse over the past year due to devastating injuries.

Sulejmanov-Seferi used to play for Rabotnichki before he transferred to Swiss side Young Boys in January of 2015. His time in Switzerland, however, has been marred with injury and injury, and the latest update brings more terrible news.

Taulant ruptured his patellar tendon, meaning he will be sidelined for at least 9 months. For some players, such an injury can take a whole year, hence the use of "at least 9 months." It varies from player to player, but 9 or 12 months is a long time out. Sulejmanov-Seferi, who turns 20 years old in November of 2016, has not played for Young Boys since February of 2015. Since moving to Switzerland, Taulant had made just one league appearance before the injury bug struck him harshly.

This latest setback will undoubtedly test the resolve and character of Sulejmanov-Seferi. Will he have the patience and urge to rehab during the grueling process that awaits him, or will he be discouraged and distressed at the thought of another long absence?
---