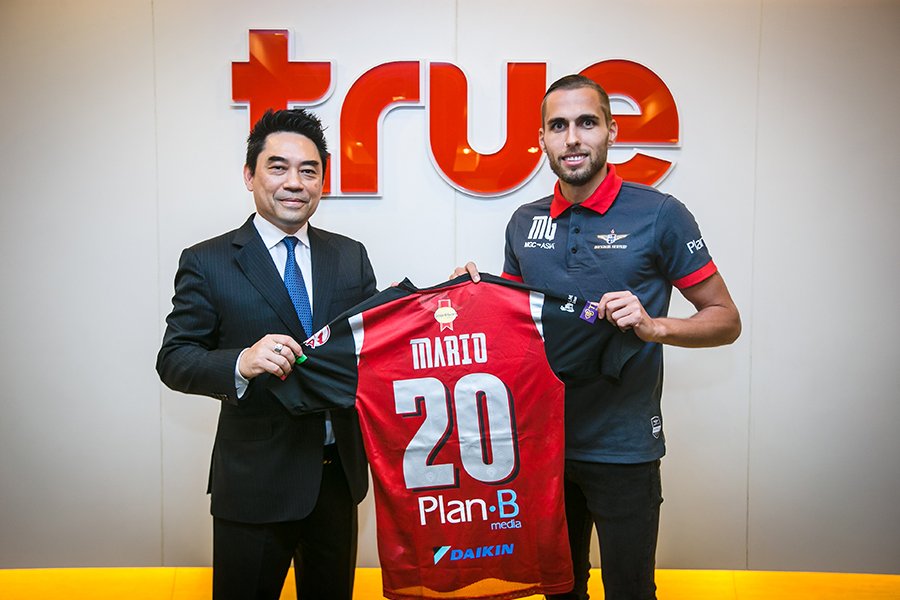 Gjurovski being introduced; photo: Bangkok UnitedAfter flirting with Omiya Ardija in Japan, Mario Gjurovski opted to stay in his comfort zone of Thailand by signing with Bangkok United.
Mario Gjurovski has chosen to remain in Thailand. He will just switch teams by going from Muangthong United to Bangkok United. Gjurovski, who turned 30 last month, signed a contract for 3 years.

The move was announced on the official Facebook profile of Bangkok United. A message read, "Welcome Mario Gjurovski to Bangkok United." The club then published a story on its website.
Gjurovski has been one of the best players in the Thai league ever since he joined Muangthong United prior to the 2012 season. Muangthong and Buriram are the two dominant teams in that country. However, the relationship between Gjurovski and Muangthong became strained after failed extension talks. Bangkok United then came along with a lucrative offer to swoop Mario, beating out Omiya Ardija for his services.

This transfer now means that the two Bangkok teams each feature a Macedonian player. Bangkok Glass, of course, is the club of Darko Tasevski. In the 2015 season, Bangkok United finished in 5th place, while Bangkok Glass ended one spot below in 6th place. The new 2016 campaign will get underway next month.
---