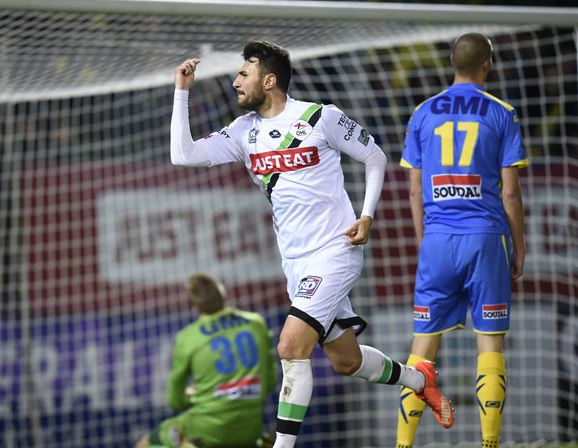 Kostovski will be staying at OH LeuvenJovan Kostovski inked a 3-year extension to remain with OH Leuven for the foreseeable future.
Striker Jovan Kostovski has pledged his commitment to OH Leuven by signing a new contract. On Friday, Kostovski accepted a 3-year extension that will see him get a significant bump in salary. OH Leuven wanted to lock up Kostovski as soon as possible since other teams were lurking to poach him away. Kostovski likes the city and is loyal to the club for bringing him to Belgium from Vardar, his prior team before OH Leuven. Kostovski had an expiring contract in the summer, so this new deal means that he is now signed until the summer of 2019.

Kostovski has been very productive during the 2015-16 season (5 goals in eight fixtures), but he has missed quite a few games due to a serious shoulder injury. Still, OH Leuven is not concerned about his long-term health as illustrated by this new contract. Jovan is expected to return to the pitch once league play resumes later this month.
---