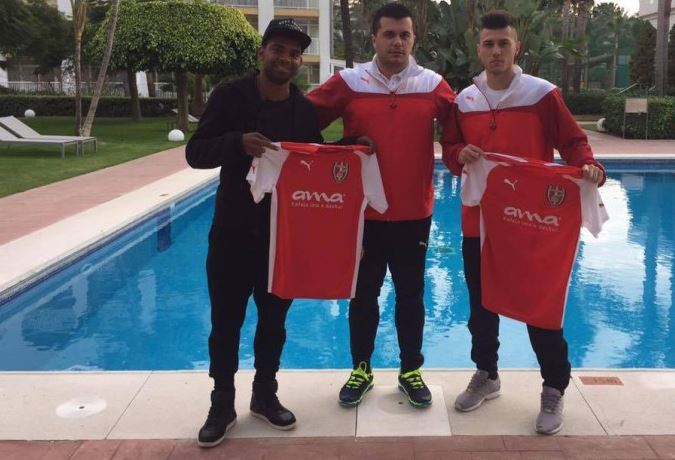 Skënderbeu signed Nafiu and a Brazilian playerFree agent Valmir Nafiu will continue his career in Albania with the top team in that country, KF Skendërbeu.
Valmir Nafiu, who has been capped by the various youth national teams of Macedonia, found a new team after he was released by APOEL. Nafiu opted to sign with Skënderbeu over Shkendija, another club that showed interest in his services. In the end, Shkendija felt that Nafiu asked for unreasonable wages and they did not match the offer of Skënderbeu.

Skënderbeu reached the group stages of the Europa League this season, so the club stockpiled millions of dollars in their coffers. That gave them the superior resources in the head-to-head against Shkendija. Nafiu was added to replace departing attacker Bernard Berisha. Skënderbeu views Nafiu as a winger who can play on the right and/or left side.

Besides Nafiu, Skënderbeu also signed Brazilian striker Renato Carlos Martins Júnior. Both players passed their physicals on Friday and have joined Skënderbeu at their winter camp in Spain.
The last Macedonian player to feature for Skënderbeu was Aco Stojkov. Nafiu will be hoping to leave a better impression than Stojkov who quickly left without making much of an impact.
---