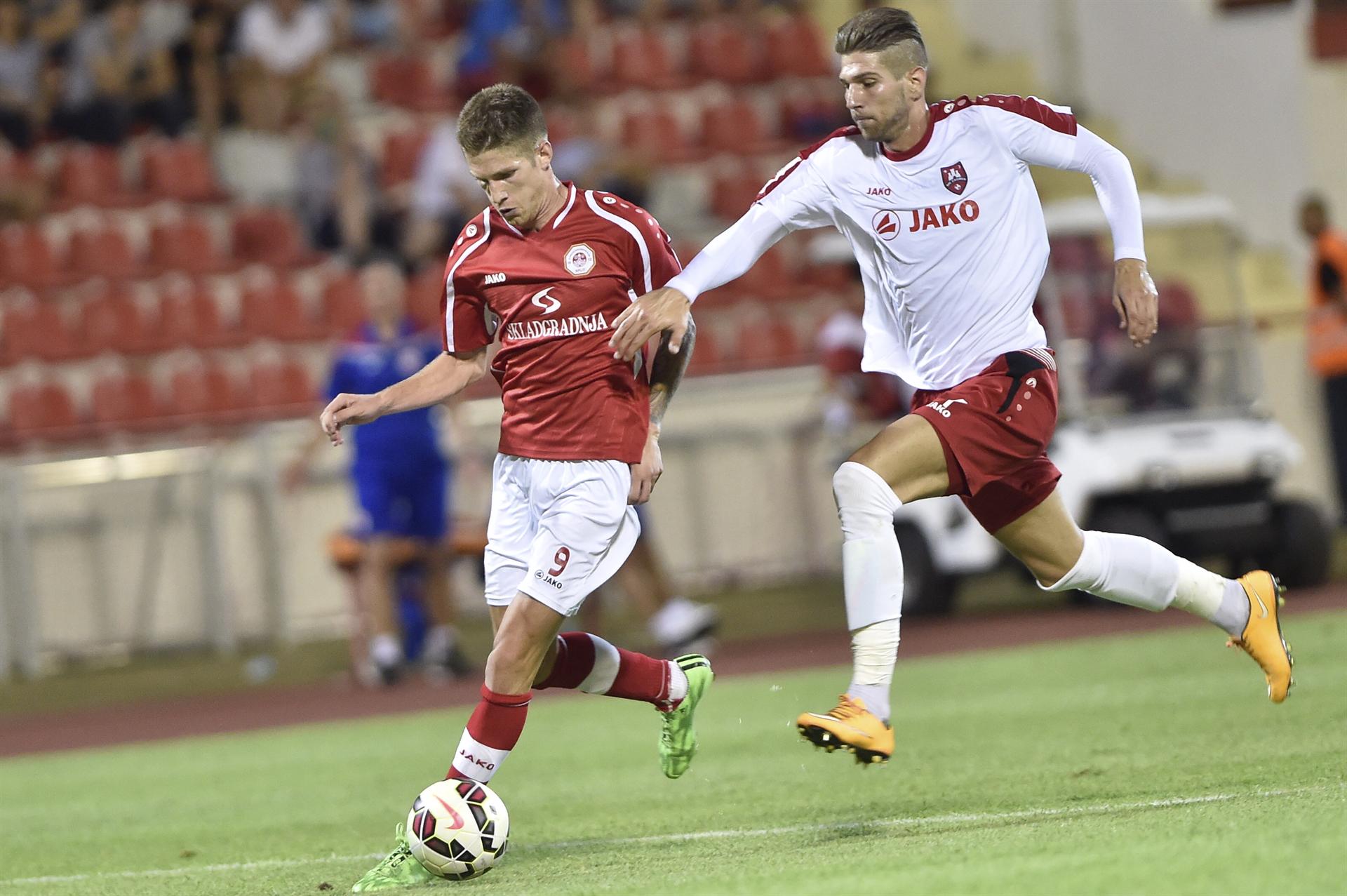 Marko Simonovski (L)RNK Split decided to cut ties with Marko Simonovski after the striker failed to live up to expectations.
Marko Simonovski, who turned 24 years old one week ago, only lasted six months with RNK Split. After signing with the Croatian club this past July, Simonovski is gone without scoring a goal.

RNK Split began winter preparations on Friday and Simonovski was nowhere to be seen. The head coach then told reporters after the first training that Simonovski and two other players were released since the club was not satisfied with their performances. Simonovski did not get on the scoresheet in 12 league appearances.

Simonovski came to RNK Split from Amkar Perm in Russia. His departures from both of those clubs ended in similar fashion and resulted in brief stays. Marko will be free to sign with another team during the winter transfer window.
---