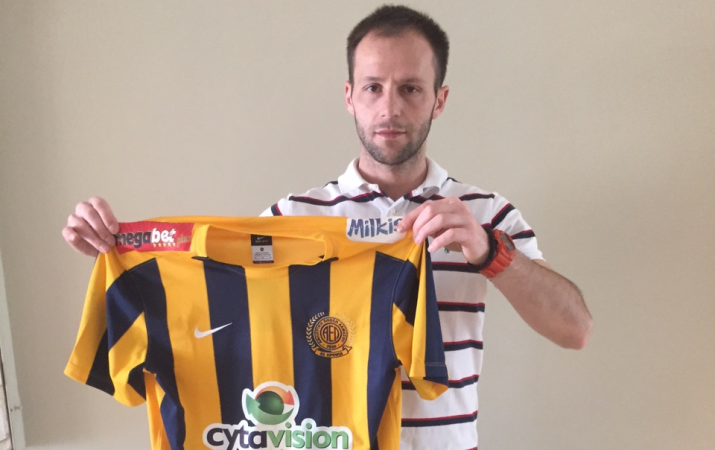 Ostoja Stjepanovic; photo: AEL LimassolOstoja Stjepanovic was signed by AEL Limassol on Saturday after he passed a medical test.
Midfielder Ostoja Stjepanovic only joined OFK Beograd, now his former club, this past summer, but he has already decided to change teams. On Saturday, AEL Limassol announced that it has signed Stjepanovic for the rest of the 2015-16 season. Ostoja, who has played in countries like Macedonia, Serbia, Bosnia, Kazakhstan, Austria and Poland, will now add Cyprus to that tally.

Stjepanovic was being linked with Rabotnichki and Shkendija, but he chose to remain abroad. AEL Limassol is a club with a lot of tradition in Cyprus, but they have struggled in the current campaign. After 17 rounds, AEL sits in 10th place (out of 14 teams) with just 15 points. There is pressure on management to quickly reverse the bad results, so AEL should be active this month.

AEL Limassol has a league game later today, but Stjepanovic will not suit up. He just got to Cyprus yesterday. Instead, he will watch the match from the stands and should be available after that.
---