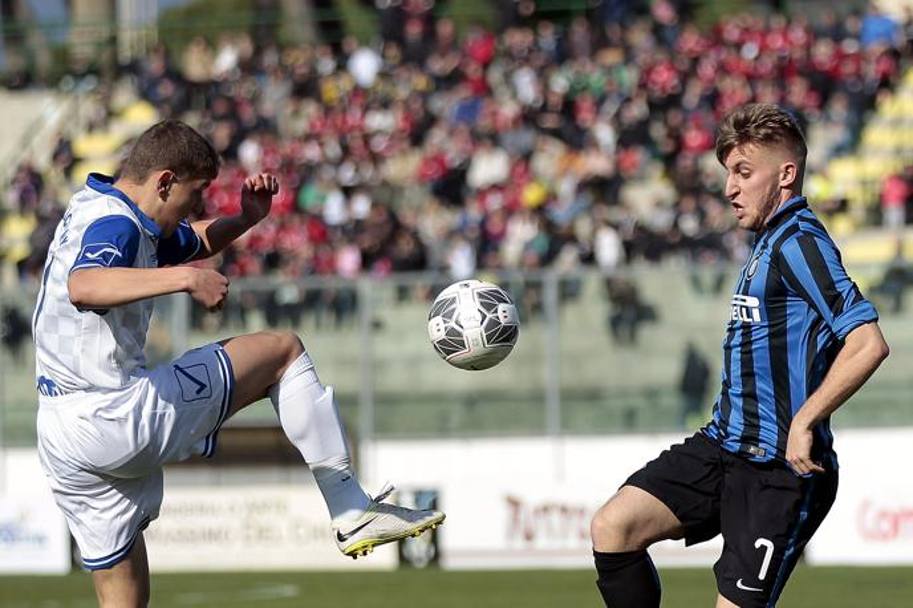 Moment of the game; photo: La Gazzetta dello SportOpening loss suffered by the defending champion for the lone Macedonian team at the prestigious "Coppa Carnevale di Viareggio" tournament.
The Macedonian youngsters were inferior to the Italian giant who recorded a comfortable 4:0 win. The Akademija Pandev will look for its chance in the other two games. In the other match of the same group played earlier, Spezia destroyed the Australian team of A.P.I.A. Leichhardt with 5:0.
The next match of the Macedonian team is scheduled for Wednesday at 14.30 CET against the Australians.
Torquato Bresciani stadium in Viareggio
Inter - Akademija Pandev 4:0 (1:0)
Scorers: 25' Baldini, 48' Correia, 62' (pen) Rapajić, 68' Appiah
Inter: Radu; Gyamfi (59' Mattioli), Gravillon, Della Giovanna (68' Chiarion), Sobacchi; Zonta, De Micheli (54' Tchaoule), Bonetto (68' Lombardoni); Bakayoko (54' Appiah), Correia (54' Kouame), Baldini (59' Rapajić). Bench: Pissardo, Di Gregorio, Carraro, Cagnano. Coach: Stefano Vecchi
Akademija Pandev: Georgiev; Jovanov (79' Shilinov), Malinov, Radojchikj (68' Mishov), Kochoski (79' Efremov), Petkov (63' Donchev), Milovanovikj (80'+2 Papudjiev), Temelkov, Manevski, Kurt (41' Trapanovski), Tomovski (68' Mihajlov). Bench: Spirov, Micev, Stojkov, Ispirov, Kirov, Delevski, Iliev. Coach: Jugoslav Trenchovski
Referee: Federico La Penna (Rome)
Assistants: Bottegoni & Gori
Yellow cards: Sobacchi (I), Kochoski, Doncev (AP)
Red cards: /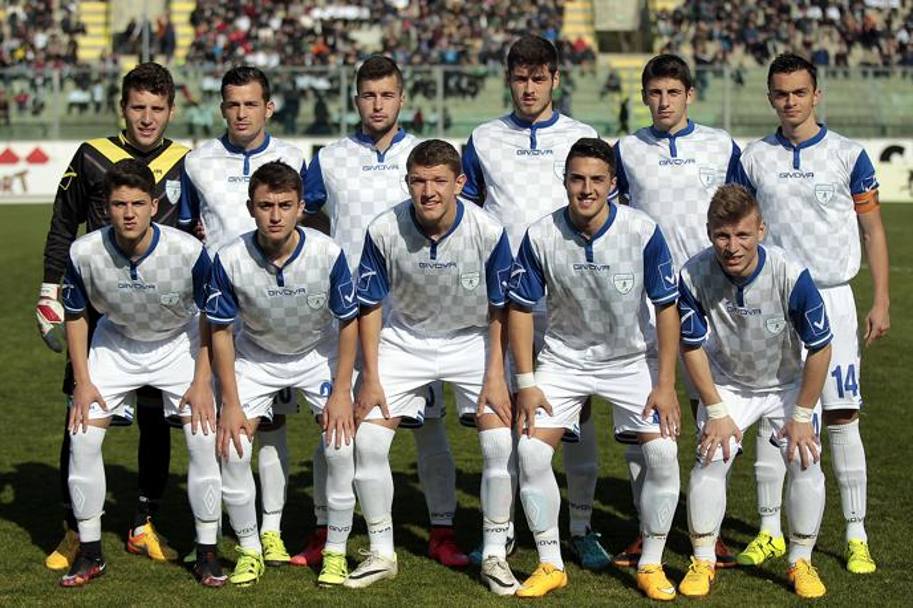 The starting 11 of Akademija Pandev; photo: La Gazzetta dello Sport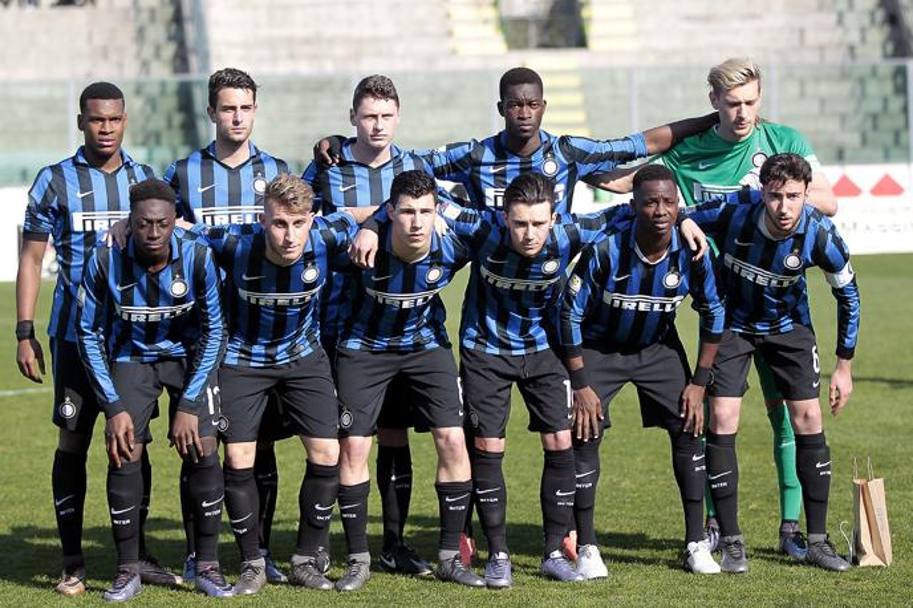 The Inter 11 that started the match: photo: La Gazzetta dello Sport
---